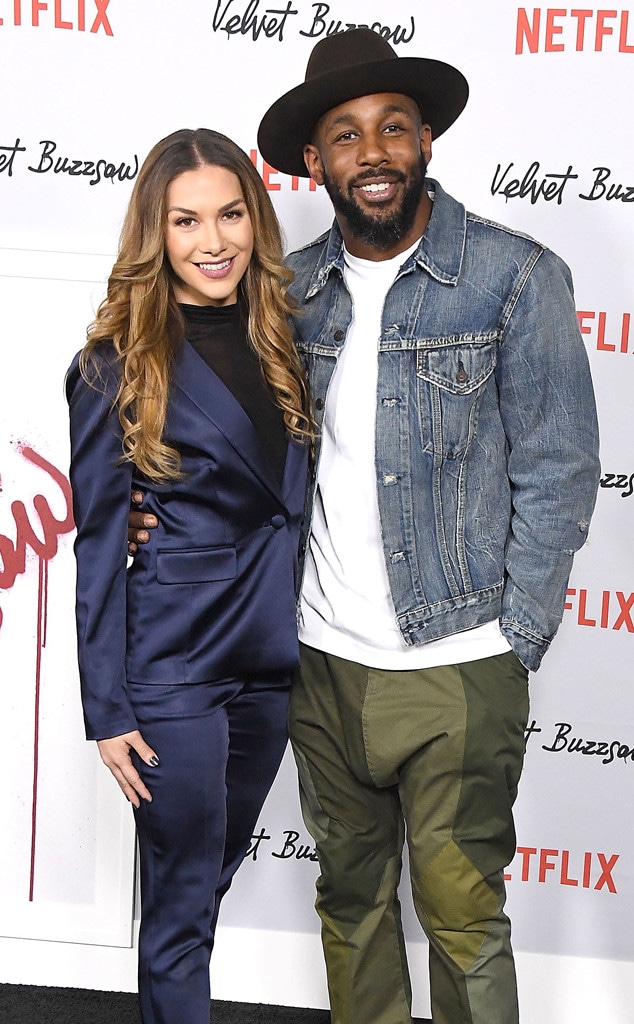 Steve Granitz/WireImage
Baby number two is coming through! 
So You Think You Can Dance alums and real-life married couple Allison Holker and Stephen "tWitch" Boss have welcomed their second child together. The couple is already parents to son Maddox Laurel and daughter Weslie Renae from Allison's previous relationship.
The two announced the birth of their second child on Wednesday afternoon and they couldn't be happier. 
"ZAIA BOSS," Allison shared on Instagram when revealing her baby's name. "9 lbs 3 oz — 21 inches long. Healthy beautiful angel."
tWitch also confirmed the news on social media with a photo of the baby's hands. "Zaia," he wrote to his followers.
tWitch has been a DJ on The Ellen DeGeneres Show since 2014, and has not been shy about sharing the sweet details of his family life. During a recent show he mentioned to Ellen DeGeneres that his wife was just about to pop and turns out he was right!
In typical dancer style, Allison stayed active throughout the entire pregnancy and constantly treated fans to videos of her and her hubby busting a move in their home.
Their newest addition is in good hands, because tWitch and Allison have made it a point to ensure their kids grow up to be productive and healthy members of society.
"Our daughter is an amazing big sister," Allison shared with E! News just after the birth of their son. "She supports and loves her brother so much but we want her to know that she can spread that love so much further beyond just us. We want her to see there are other kids out there that she can help support and know that she can make a huge difference in this world."
Congratulations to the happy family!