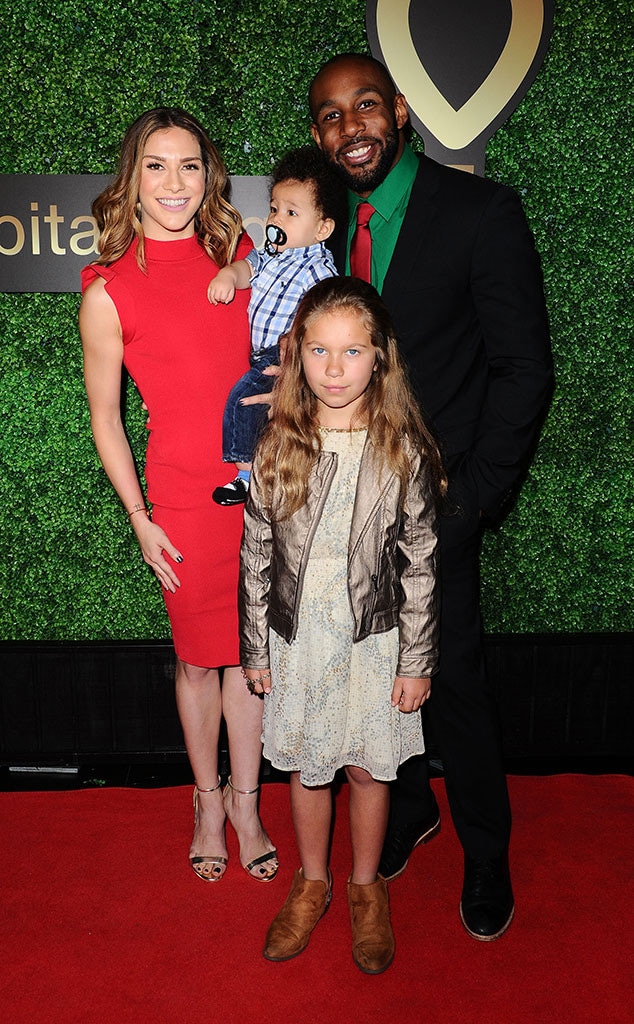 Sara De Boer/startraksphoto.com
Allison Holker and Stephen "tWitch" Boss know a thing or two about giving back to those in need. 
The Dancing With the Stars pro and her So You Think You Can Dance star hubby hosted Children's Miracle Network's Dance For Kids Holiday Party in Los Angeles on Saturday, an event treating local children's hospital patients to a day of festive holiday fun and dance lessons from the talented couple. 
E! News sat down with Allison and Stephen for an exclusive interview, where they were joined by their two children, 9-month old Maddox and 8-year-old Weslie. 
"We have kids and we want nothing more than to give them an example of supporting not only ourselves and our family but the community around us," Holker told us.
But when it comes to this incredibly adorable family of four, the Holker-Boss 'rents shared they also prioritize passing such important lessons down to their little ones. 
"Our daughter is an amazing big sister," Allison shared. "She supports and loves her brother so much but we want her to know that she can spread that love so much further beyond just us." Weslie's proud mama added, "We want her to see there are other kids out there that she can help support and know that she can make a huge difference in this world."
As for tWitch, he chimed in, "The overall message is service, helping people, giving back. And that doesn't always mean in the form of a physical gift. You can give back in many ways. And this is one example today." 
Allison and tWitch welcomed their first child together in late March just about three years after tying the knot. Since then, they've made every moment together extra special, documenting much of their family time on social media. 
From trips to Hawaii to playing in the snow and every snuggly moment in between, this is a Hollywood brood that deserves a round of applause.