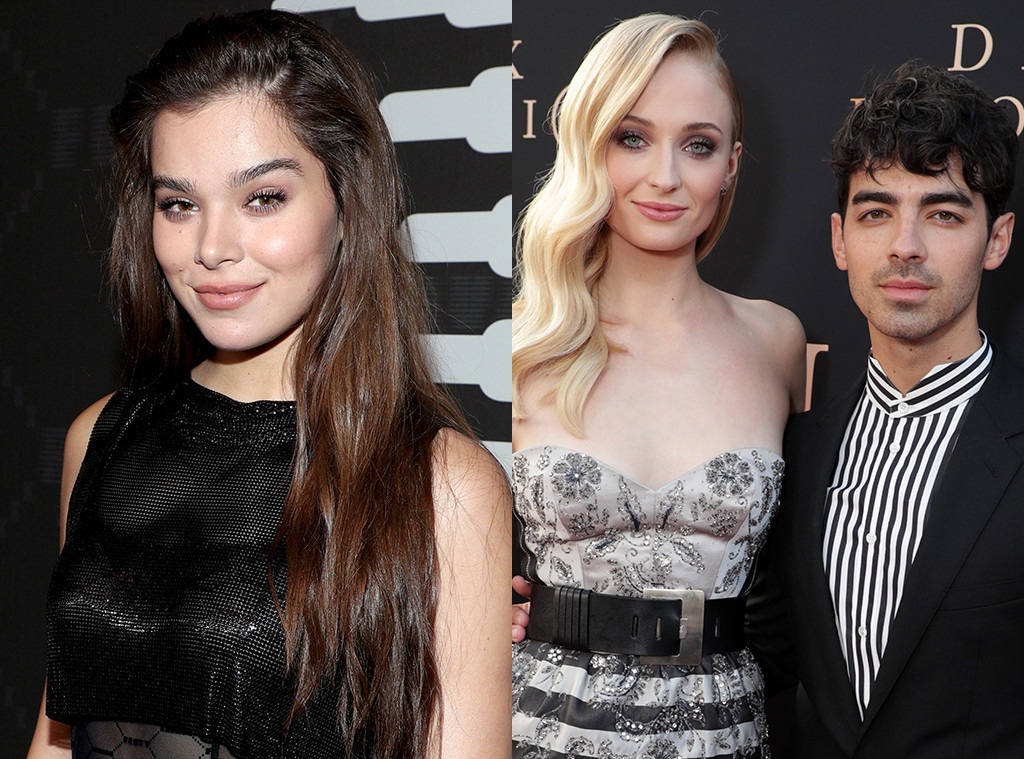 John Salangsang/January Images/Shutterstock, Eric Charbonneau/Shutterstock
Like the rest of us, Hailee Steinfeld is a sucker for Joe Jonas and Sophie Turner's romance. 
During Wednesday night's The Tonight Show Starring Jimmy Fallon, the Dickinson actress was asked to clear up a few rumors: the first being that she's ready to release new music (it's true!) and, secondly, that she's the one who hooked up her pals Turner and Jonas way back in 2016.
"No," she admitted to host Jimmy Fallon. "Are they saying that? I will totally take credit for that, if they are saying it."
However, she did play a pivotal role early in the actress and the singer's relationship, even if she's doesn't give herself much credit. "I definitely got the, like, 'Tell me about Joe Jonas' call," Steinfeld recalled. "Sophie and I have been friends for years. She's one of my favorite humans. And Joe, same. Joe and I worked together a couple years ago, and he is also a wonderful person, and it worked! So, I'll take credit for that, sure."
Turner and Jonas first connected when the he slid into her DMs. That's when Turner hit up Steinfeld to see what was up. "She called me and she was like, I don't remember when, but she called and said—'cause she knew that I knew him and sort of asked for my opinion," Steinfeld revealed. "I gave her the truth."
"I won't say everything I said to her," she continued coyly. "But no, I gave her my stamp of approval...And now they're married!"
The rumor that Steinfeld set the two up stemmed from a 2018 interview with Nova 96.9's Smallzy. "I mean, I will say, I did get that text from Sophie being like, 'So tell me about Joe,'" the 22-year-old recalled when asked about her famous friends. "I was like, 'Go for it.'"
Now, we just want to know what exactly she said about Jonas. Alas, the world may never know.
(E! and NBC are both part of the NBCUniversal family.)