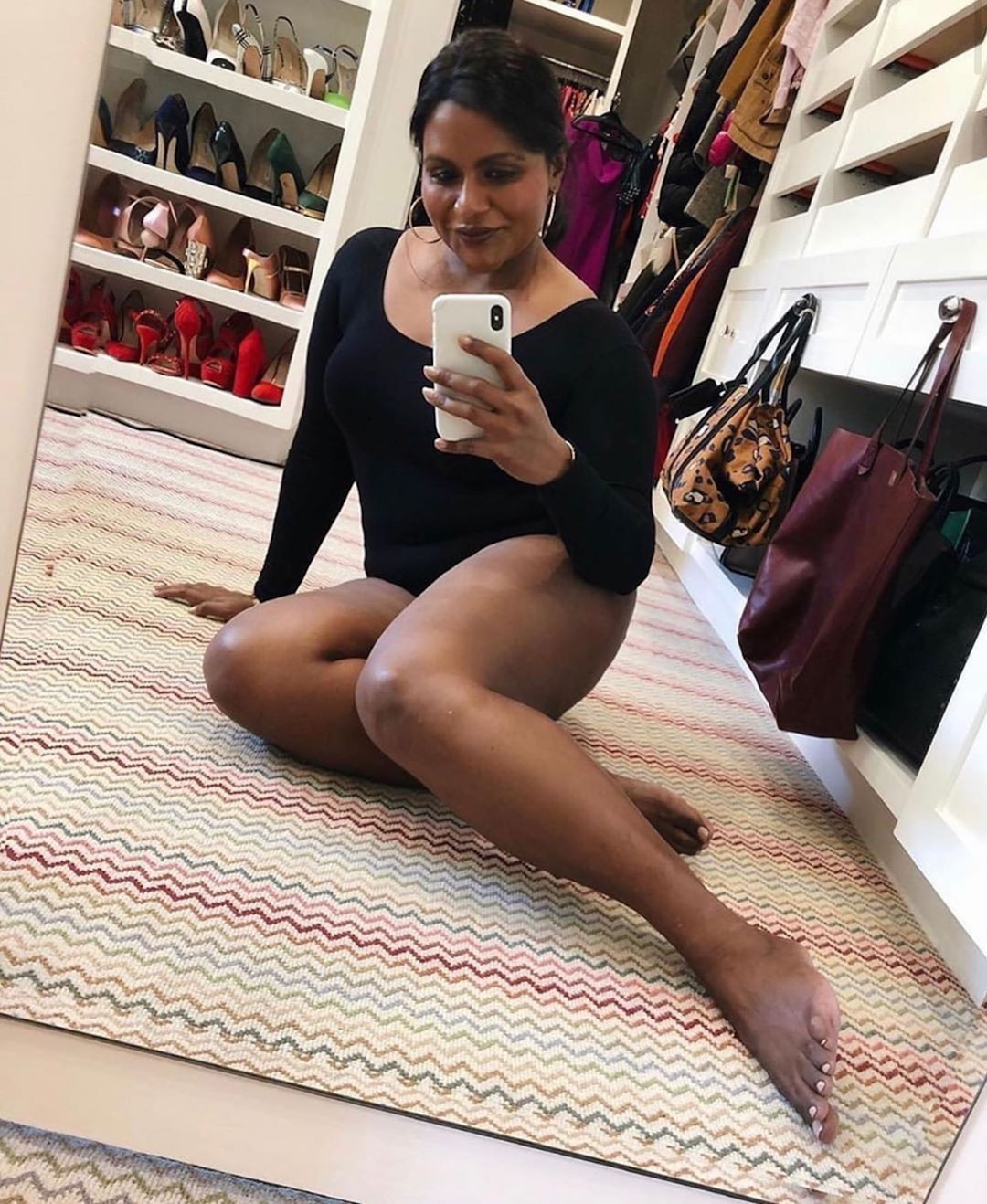 Instagram
Mindy Kaling is serving looks!
The Mindy Project star took to Instagram on Tuesday to show off her sleek figure, fierce makeup and killer hoop earrings, while also showing off her impressive walk-in closet in the process. We're talking rows upon rows of stilettos, pumps, wedges—you name it, she has it. She captioned the refined mirror selfie: "Oh nothing, just feeling like that bitch."
Mindy is on her A-game with social media content today. Earlier in the afternoon the producer shared a photo of herself in a green bohemian dress and cream-colored sandals. "Get in your greens, kids," she cheekily quipped. 
And her followers are clearly loving the sassy content she's been serving. Her The Office co-star Angela Kinsey commented, "Beauty," while Top Chef star Padma Lakshmi called her a "Goddess." So yes, she is that bitch.
But no one has to tell Mindy just how much of a bad ass she is, cause she already knows it. This summer the 40-year-old made a point of encouraging other people to be bold and confident all day, every day. She shared a few photos of her lounging poolside with the caption: "IDK who needs to hear this but, WEAR A BIKINI IF YOU WANT TO WEAR A BIKINI. You don't have to be a size 0." 
With the fall season now in session and the pools getting chilly, let Mindy's mirror selfie serve as motivation to show some leg.