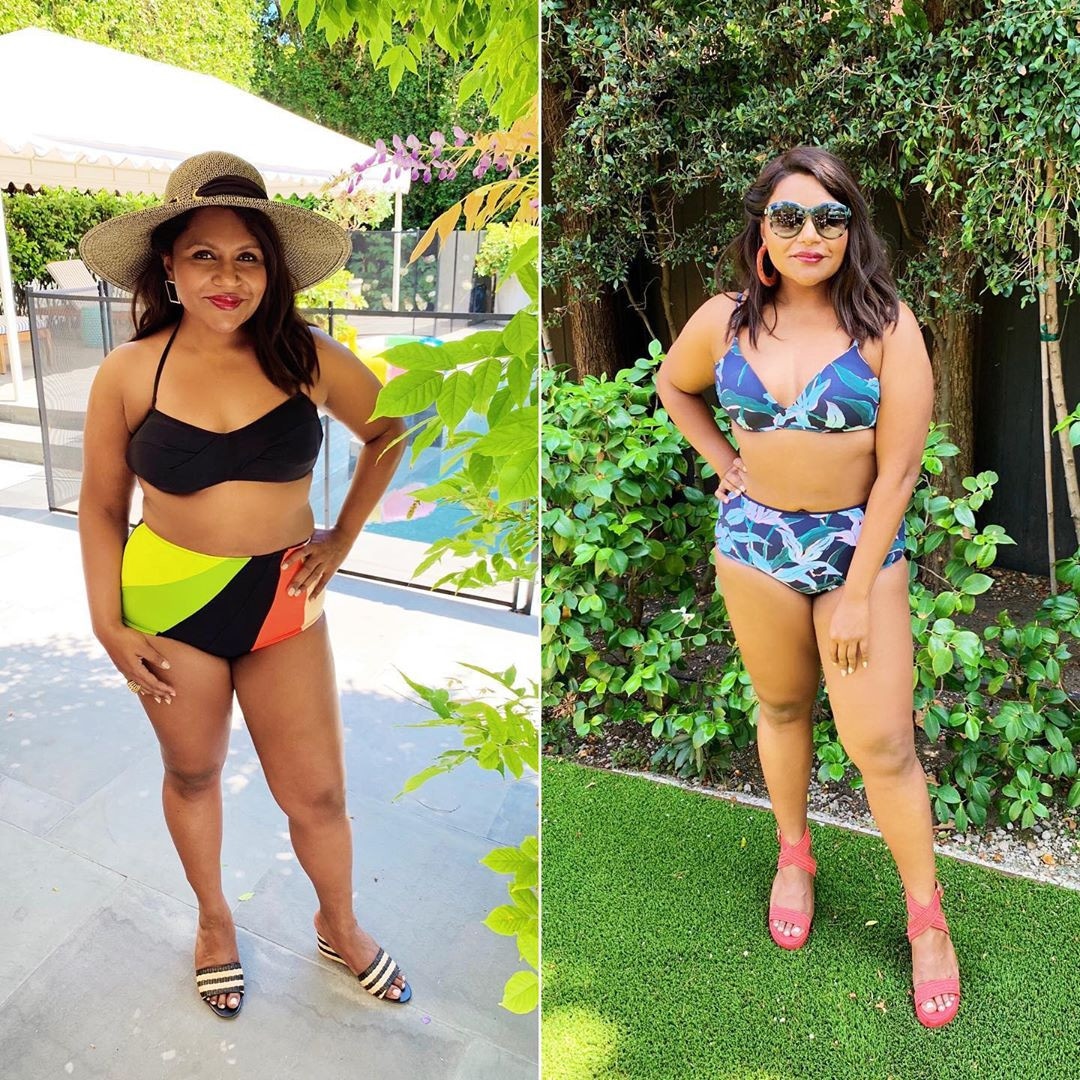 Instagram
Got a bikini? Got a body? Congrats! You've just earned yourself a "bikini body." 
Much is said about the love-hate relationship with swimsuit season, but Mindy Kaling is here to remind us that it's A-OK to love the skin you're in. The Office alum took to Instagram on Friday with a message (and some serious swimsuit inspo) we could all probably benefit from this summer. 
"IDK who needs to hear this but," Kaling wrote on Instagram, "WEAR A BIKINI IF YOU WANT TO WEAR A BIKINI. You don't have to be a size 0." 
The 40-year-old modeled a pair of especially chic bikinis by Tory Burch and Flagpole, while revealing that vacationing in Hawaii inspired her to embrace her curves.
"What I was struck about Hawaii is that everyone wears bikinis," she shared. "It does not matter what your body type is. You rock a bikini because you're in Hawaii. There's so much body positivity there, that I, who is  always really shy about my body, would wear bikinis."
Mindy also encouraged her 4 million Instagram followers to send their own swimsuit photos her way. 
The A-lister has long promoted positive body image, writing in her 2015 book Why Not Me? about the importance of staying true to her beliefs.
"Far too many women are much more hurt by being called fat or ugly than they are by being called not smart, or not a leader," Kaling said. "If someone told me that I was stupid or that I wasn't a leader, or that I wasn't witty or quick or perceptive, I'd be devastated. If someone told me that I had a gross body, I'd say, 'Well, it's bringing me a lot of happiness.' Like, I'm having a fine time of it. Having my priorities aligned like that has helped me have a happier life, I think."