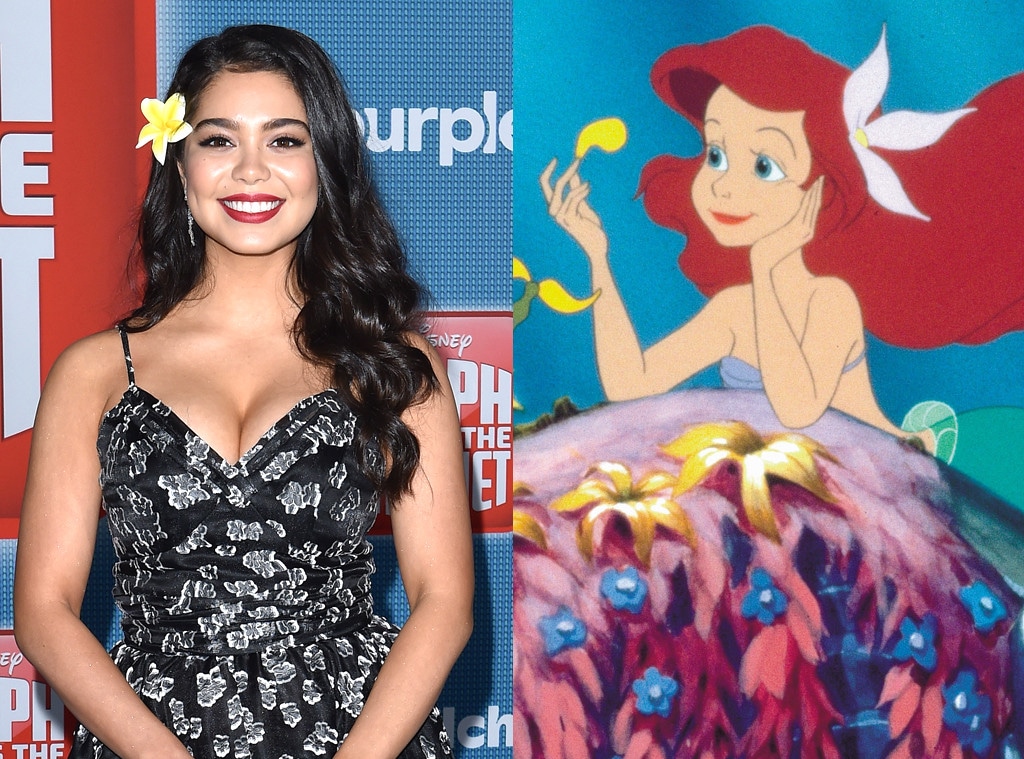 Axelle/Bauer-Griffin/FilmMagic; Disney
Before you see Ariel and Disney's The Little Mermaid tale come to life on the big screen, viewers will get a chance to experience the fan-favorite flick on the small screen with a live-action twist.
Announced in August, ABC will air The Wonderful World of Disney Presents The Little Mermaid Live!, a live special featuring a mix of animation, puppetry and live-action, in November 2019. Moana's Auli'i Cravalho will play Ariel with Shaggy taking on the role of Sebastian, Queen Latifah playing Ursula, John Stomas as Chef Louis—a role he played in the Hollywood Bowl production of The Little Mermaid—and The Good Wife veteran Graham Phillips will play Prince Eric.
You don't have to wait until Tuesday, Nov. 5 to see what they cast will look like. Below, check out the first look at the star-studded cast in character.
Hamish Hamilton is directing the special and will serve as executive producer. The staged special is in honor of the 30th anniversary of the animated flick. Original music from the feature film and Broadway show.
This is ABC's first live musical staging since NBC reignited the trend with The Sound of Music. Across Fox and NBC, staged live specials have included Hairspray, The Wiz, Jesus Christ Superstar Live in Concert, Peter Pan, Rent, A Christmas Story and Grease.
Unlike previous live musicals, The Little Mermaid will use footage from the original movie to help out where it would be too difficult to recreate a scene on stage. The actors are not re-voicing the characters, but performing live on stage. No new songs will be written for the production.
The Wonderful World of Disney presents The Little Mermaid Live! airs Tuesdays, Nov. 5 at 8 p.m. on ABC.