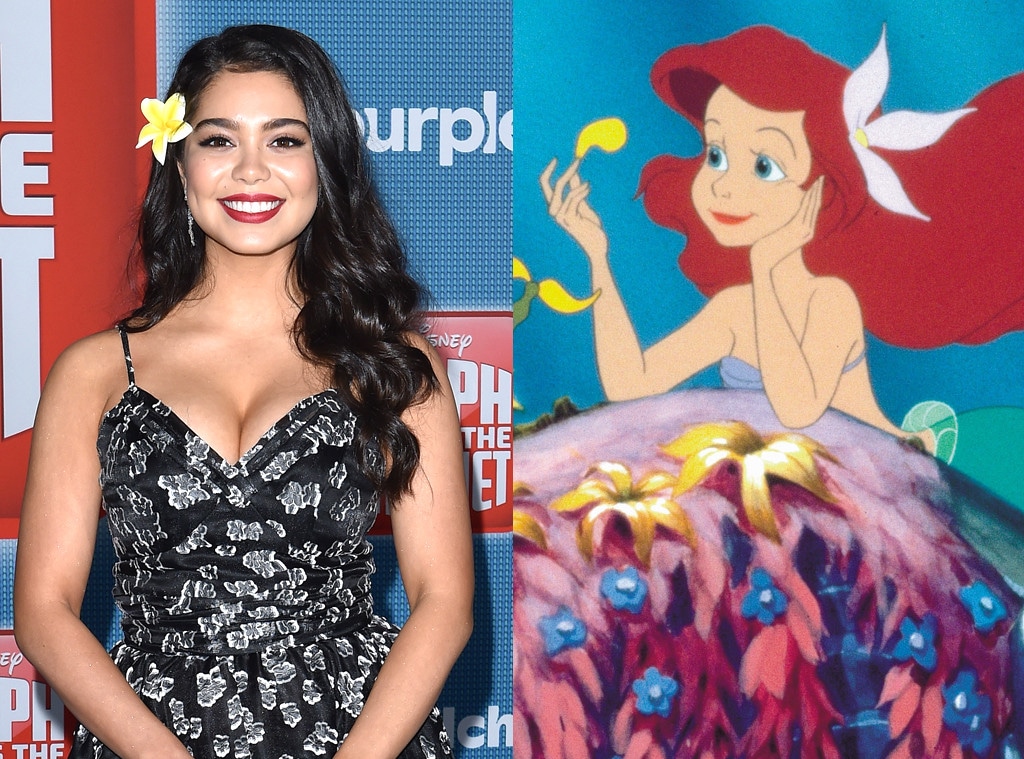 Axelle/Bauer-Griffin/FilmMagic; Disney
The Little Mermaid is coming to TV. Moana's Auli'i Cravalho will take on the role of Ariel in ABC's live staging of The Little Mermaid stage musical—not to be confused with the live-action movie in the works from Disney.
Announced at the 2019 Television Critics Association summer press tour, the live broadcast will also feature Shaggy as Sebastian and Queen Latifah as Ursula. The broadcast will air live on November 5 in celebration of the movie's 30th anniversary. More casting will be announced at a later date.
ABC boss Karey Burke said the live musical will feature a mix of live-action, animation and puppetry and be part of The Wonderful World of Disney franchise. In addition to featuring music from the Broadway stage version, the live broadcast will feature the music from the film.
Cravalho, Shaggy, and executive producers Hamish Hamilton, Alan Menkin, and Ian Stewart were on hand for a TCA panel to explain a little bit more about how this is going to work. 
The live show will take place on the Disney production lot in a 360 degree theater that makes it appear as if the entire room is underwater. Live performances, with elaborate sets and costumes, will be combined with footage of the original movie to help out with some of the scenes that are more difficult to recreate on a stage. 
The new actors will not be re-voicing the characters, but will just be performing the songs live. Hamilton described it as a "celebration" of the movie, not a literal re-interpretation. 
No new songs will be written for this production, but they will incorporate some of the songs from the Broadway musical that aren't in the animated film. 
This will be ABC's first live musical. NBC sparked the trend with The Sound of Music and has continued with Jesus Christ Superstar Live in Concert, Peter Pan and Hairspray. Fox has also gotten involved with Grease Live and Rent Live.
Hamish Hamilton is directing and serving as executive producer. Katy Mullan, David Jammy, Raj Kapoor and Ian Stewart are also on board the project as executive producers, as well as Richard Kraft, the producer and director of the Hollywood Bowl productions of The Little Mermaid and Beauty and the Beast.
Disney is prepping a live-action version of the animated film starring Halle Bailey as Ariel with a cast rumored to include Melissa McCarthy and possibly Harry Styles.