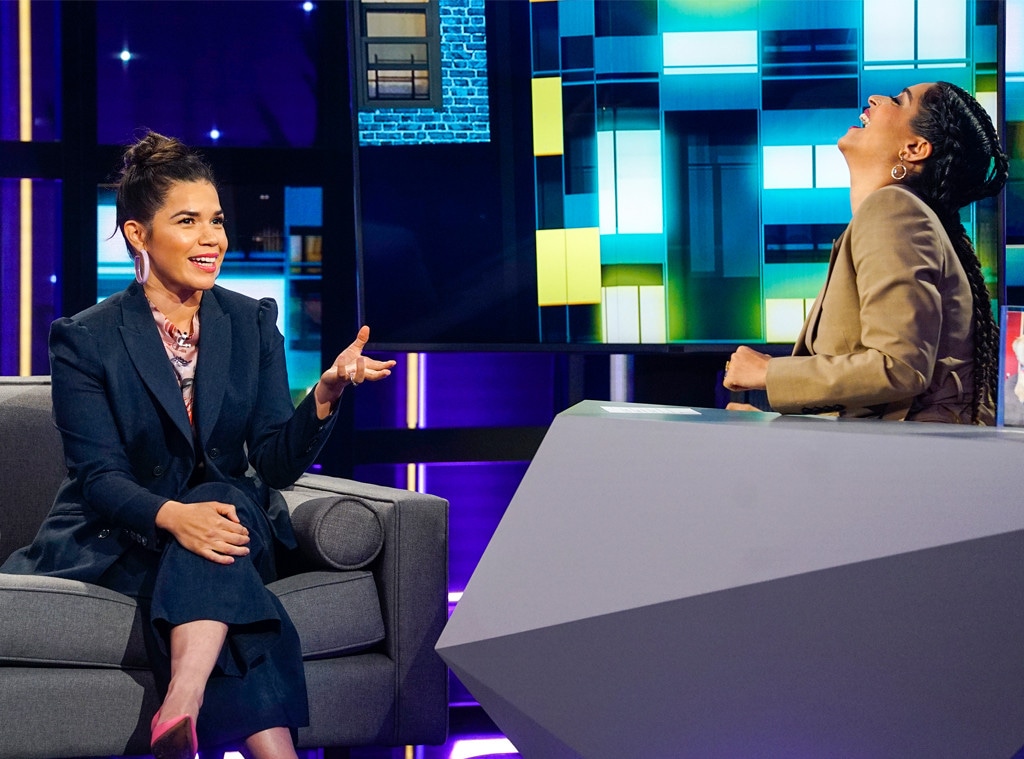 NBC
America Ferrera's hot girl summer ended as a hot girl bummer.
As we head into fall, the Sisterhood of the Traveling Pants alum couldn't help put look back on her time spent relaxing in the sun. "Basically my weekends ended up just being by the pool and inviting whoever wanted to come over," she said on Thursday night's A Little Late With Lilly Singh. "I didn't even know about hot girl summer until some of my Ugly Betty co-stars came over."
But once she learned about Megan Thee Stallion's anthem, she was all in. "We put on sunglasses and did a hot girl summer, like, sipping our rosé photo shoot," Ferrera continued. "So I felt very, very cool."
Then things took a turn. "On my last Sunday of my hot girl summer, I stepped on a bee by the pool," the mom of son Sebastian, 17 months, revealed to host Lilly Singh. "Not on purpose. I was standing there, hosing my child down, and then I step backwards, and it hurt! Like, I haven't been stung by a bee since I was nine. And then I thought, 'That sucked, I got stung by a bee.' And then, the next day, I couldn't step on my foot."
As she soon learned, bee stings get infected. Quickly: "I missed work, like this bee took me out for two weeks."
Singh can vouch for her on that, given that the infection forced Ferrera to miss a party she was hosting.
"You texted me saying, 'Hey, I can't come to your party because I got stung by a bee,'" the YouTuber admitted. "And I remember getting this text and being like, 'This is the worst damn lie I've ever heard!'"
Of course, Ferrera knew her excuse sounded lame, so she showed off the receipts to make a point.
"I posted something like, 'Ugh, this bee sting laid me out,' and people were just sending me roll-y eye emojis, like what are you talking about?" she said. "So, I had to post a picture of my infected foot. I regretted it immediately."
The haters were real. "I had to save my name so people didn't think I was a liar about the bee sting!" Ferrera shared, saying to Singh, "You thought I was a liar!"
RIP to Ferrera's hot girl summer.