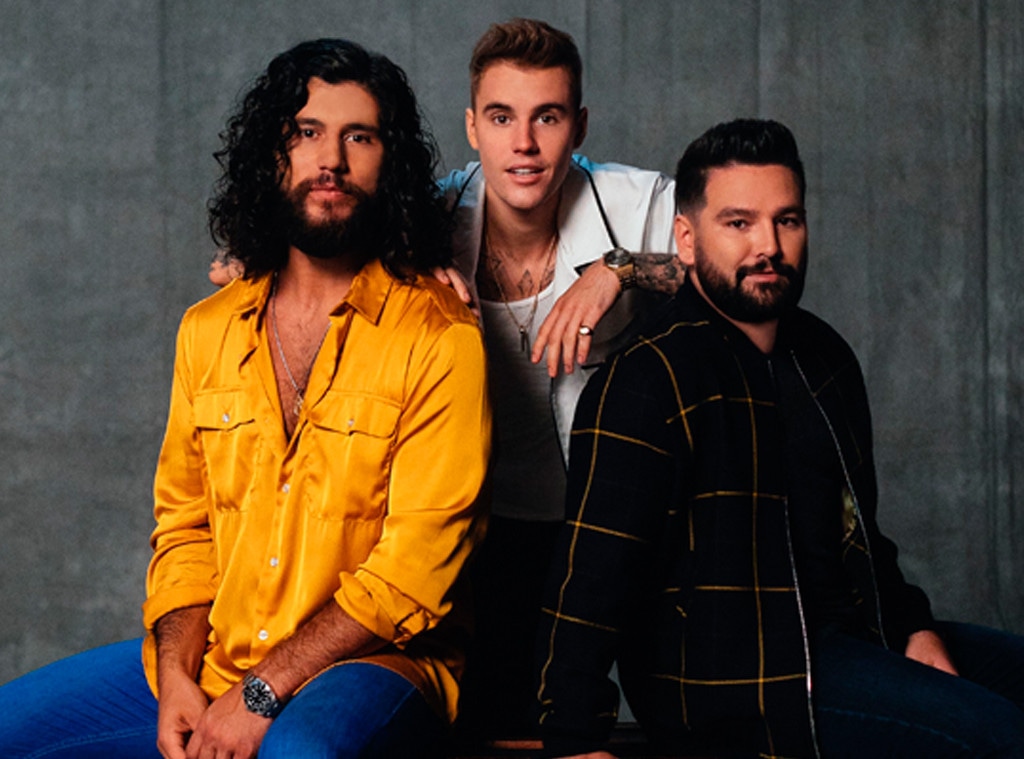 Justin Bieber just blessed us this morning with new music!
The newly married singer teamed up with country duo Dan + Shay (a.k.a Dan Smyers and Shay Mooney) for the new single, "10,000 Hours," marking Bieber's first venture into the country genre.
The 24-year-old co-wrote the love song with Dan and Shay, which channels the same sentimental and romantic vibes as the Grammy-winning duo's hit song "Speechless." In it, Justin, Dan and Shay promise a lifetime of learning and loving their sweethearts with some dreamy harmonies and smooth vocals.
"I'd spend 10,000 hours and 10,000 more, baby, if that's what it takes to learn that sweet heart of yours," they sing in the chorus. "And I might never get there, but I'm gonna try. If it's 10,000 hours or the rest of my life, I'm gonna love you."
Later in the day, they treated fans with the music video to accompany the track.
In fact, Hailey Bieber, along with Dan and Shay's leading ladies, Abby Law and Hannah Billingsley, star in the stunning music video, which puts their love on display.
Justin and Hailey stare lovingly in each other's eyes, share sweet embraces and give fans an inside look at their love with several intimate videos that were featured throughout.
The Biebers certainly have love on the brain these days. The longtime couple tied the knot (again) during a fairy-tale celebration in South Carolina on Monday. (ICYMI, they first said "I do" during a 2018 courthouse ceremony.)
"They both looked so genuinely happy," an insider told E! News of their nuptials. "They had smiles on their faces the entire night and didn't really leave each other's sides. They both made it a point to say hi to every guest and chat with everyone. It was a pretty intimate reception and they were happy they could catch up with their friends and family and really enjoy the night."
Watch the newlyweds in the music video above!