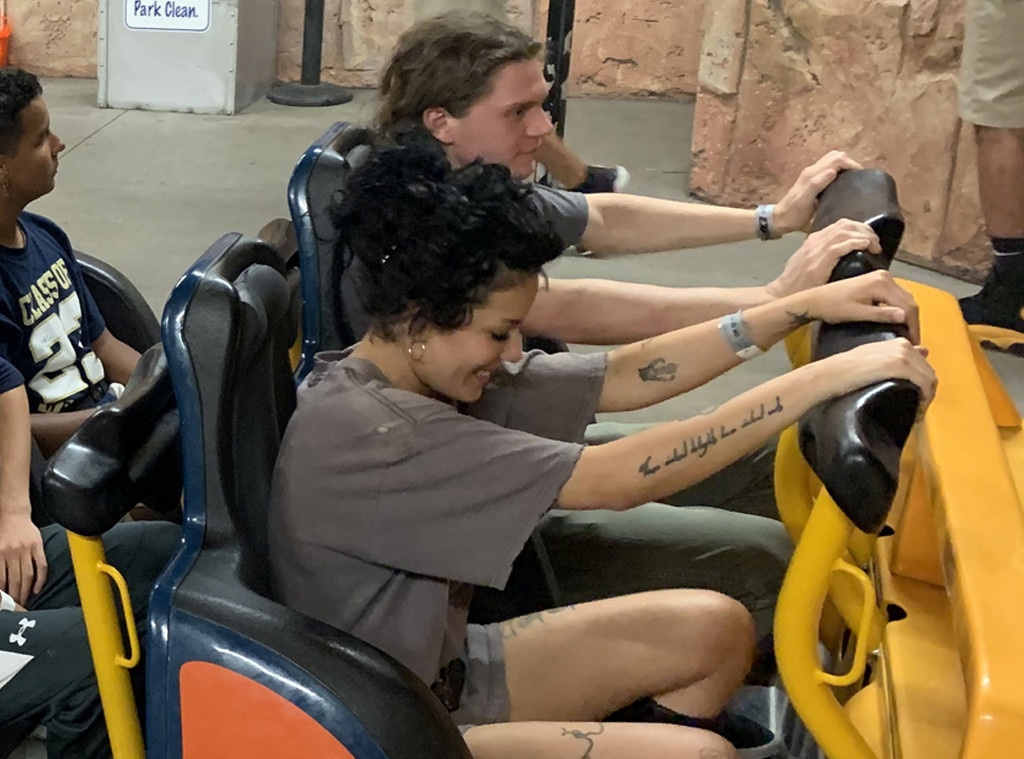 Photo Contributor 609 /SWNS.COM / MEGA
Halsey has called it quits. 
Nearly a year since the songstress sparked romance rumors with British musician Yungblud, the musical pair is no more.  
According to a source, the two broke up in early September. "It was sort of abrupt and it was Halsey's decision to end the relationship. Halsey has been very busy with her work commitments and traveling a lot recently, and their relationship was getting rocky," the source explained. "She's been very busy and focused on her career, which took more of a priority."
Since the split, it appears the Grammy-nominated songstress has a new man in her life. Nearly two weeks ago, Halsey was snapped on a roller coaster at Six Flags with American Horror Story actor Evan Peters, who seemed to have permanently split from ex-fiancée Emma Roberts this year.
"Halsey has always been a huge fan of Evan's," the source said. "A friend connected them and they had also been chatting over social media before deciding to hang out. It's still very new, but they are both interested in dating each other and hanging out."
It was speculated that Yungblud had caught wind of Halsey's amusement park outing with Peters when he yelled on his Instagram Story, "Somebody take me to Disneyland," during a concert appearance in Orlando, Fla. 
With a potentially new romance brewing, Halsey is indeed also busy on the music front with her third studio album, Manic, due out in January 2020. The star rang in her 25th birthday just days ago with a new single, "Clementine."
"Exactly 25 years ago to this moment I was born," she tweeted on Sunday. "I wanted to celebrate today by sharing a new song called 'clementine' and a cute lil video for it that i made with my brother Sevian. Enjoy."