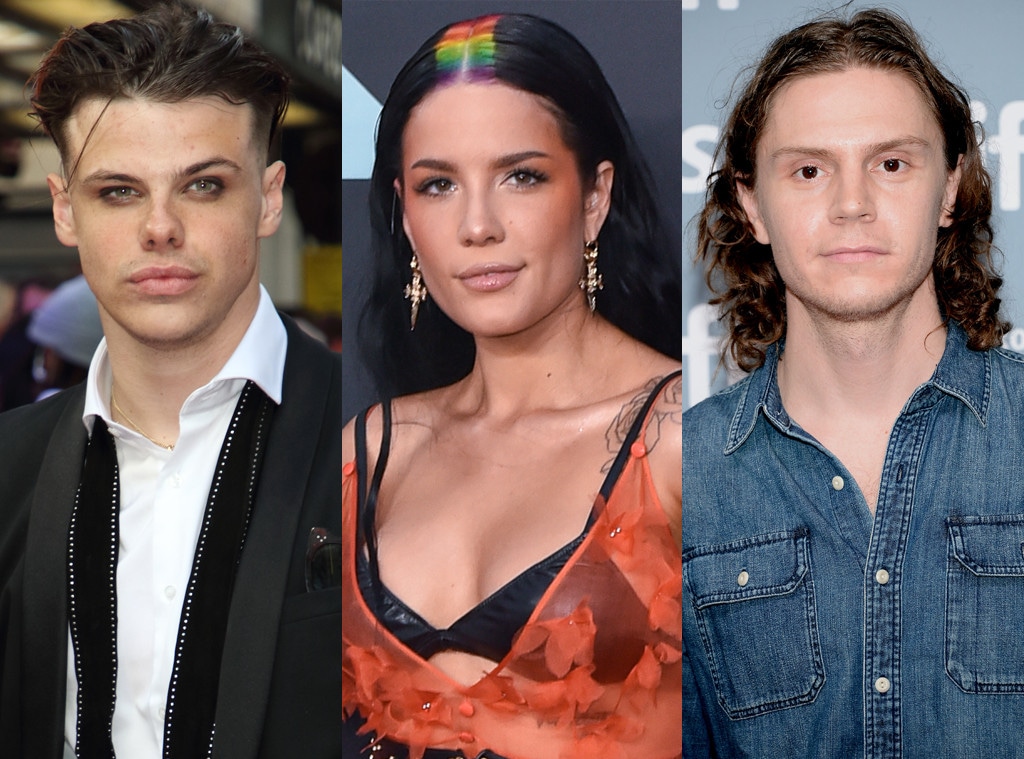 Getty Images
Yungblud wants to go to Disneyland, just days after Halsey and Evan Peters were spotted at Six Flags. Is that a coincidence?
During a concert appearance, the Brit yelled on his Instagram Story, "Somebody take me to Disneyland." And, according to fans, this was just a subtle shout-out to the artist's rumored ex after she and the American Horror Story actor cozied up on a roller coaster. 
Understandably, this is a little far-fetched considering the singer is in Orlando, Florida, the home of Disneyworld, for a concert. Moreover, neither Halsey or Yungblud have announced that they split and they still follow each other on Instagram.
But others think it's too much of a coincidence for the star to shout that the day that his ex's new romance went public. Pictures of Halsey and Evan flooded the internet on Friday after The Daily Mail released images of the stars on their day at the amusement park. 
Moreover, it's a well-known fact that Halsey is one of Evan's biggest fans. In 2013, she said in a since-deleted tweet, "Petition for Evan Peters to date me."
At the time, Evans was in an on-again, off-again relationship with Emma Roberts, but the pair ended their brief engagement in June 2015. Since then, Evan has laid low and remained single, while Emma is reportedly dating Garrett Hedlund from Narcos. 
Similarly, Halsey dated rapper G-Eazy but their finicky relationship came to an end for the final time in Oct. 2018. Not long after she found love with Yungblud and was spending a lot of time with him in London, but as of late, sightings of the couple together are few and far between.
Could this be the start of something new?