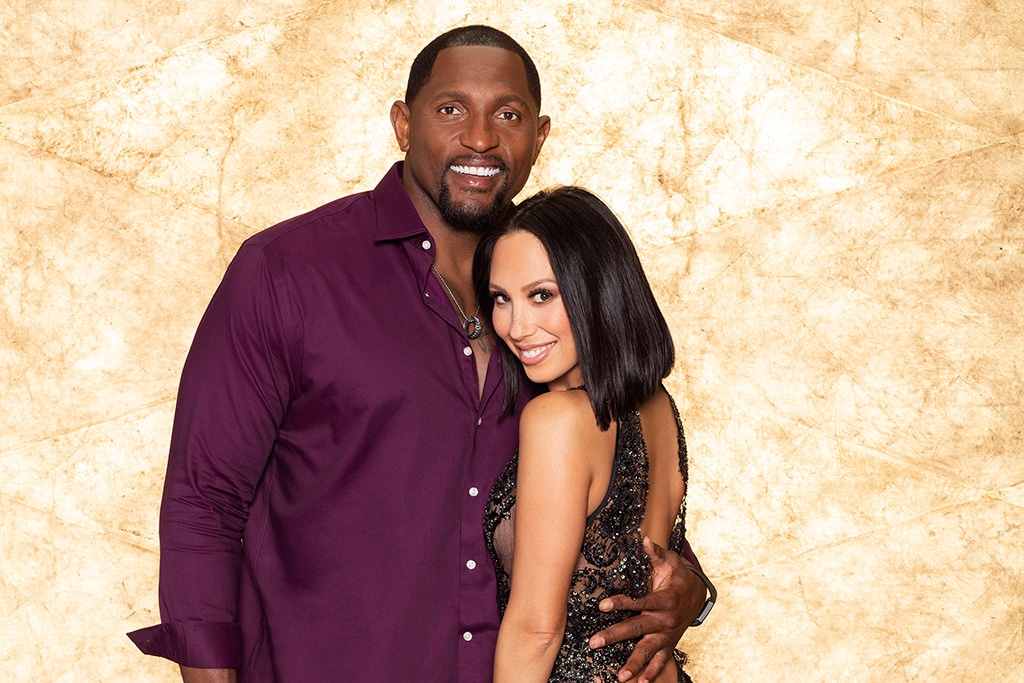 ABC
Another Dancing With the Stars contestant is exiting the competition. 
Ray Lewis is now stepping down, alongside partner Cheryl Burke, after an "old injury" flared up again. Tom Bergeron revealed the news at the top of Monday's show and said they would explain more later, while Burke paid tribute to her partner on Instagram. 
"Dancing with Ray has meant so much to me. His positivity and dedication are admirable, and his smile is contagious. The hard work he put into every practice and performance is something only a true athlete could do," she wrote. "Being an athlete means pushing yourself past your limits, but also knowing when to take care of your body. Unfortunately, due to injuries he sustained to his foot, our journey to the mirror ball ends tonight. Ray, I wish you a safe and speedy recovery and look forward to seeing you do the squirrel dance again very soon." 
Later in the episode, Lewis explained that he tore a tendon in his foot during a game in 2010, and he's been in pain every practice. He has now torn three tendons and needs surgery, and a doctor said that if he continues dancing on his foot, the tendons will rupture, so he has to quit. 
We still got to see Lewis' dance tonight, as season 24 winner and NFL player Rashad Jennings stepped in to perform the tribute to Ferris Bueller's Day Off. 
The former NFL linebacker was towards the bottom of the leaderboard after two weeks of dances, with a total of 30 points. He and Burke were in the bottom two in the first elimination week alongside Mary Wilson and Brandon Armstrong, but they were saved by the judges as this season's new elimination rules went into effect.  
Christie Brinkley also had to step down due to an injury after she broke her arm in rehearsals, but she was replaced by her daughter Sailor Brinkley-Cook before the first episode even premiered. 
Dancing with the Stars airs Mondays at 8 p.m. on ABC.