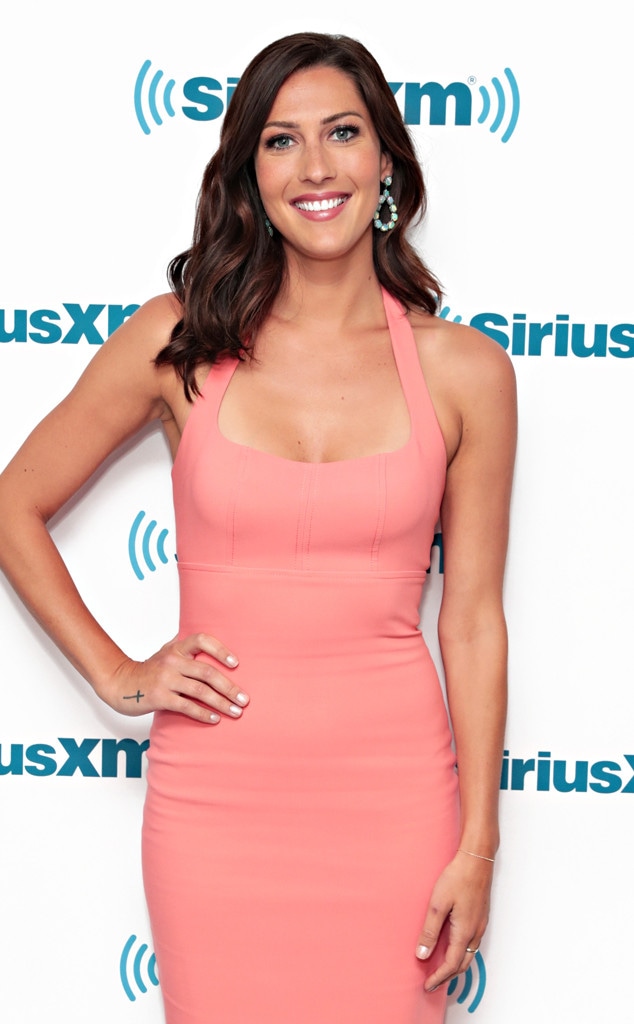 Cindy Ord/Getty Images
Becca Kufrin talks wedding plans and also shared a word of advice to Bachelor in Paradise's Blake Horstmann. 
The former winner of the 22nd season of ABC's The Bachelor and the lead of the 14th season of The Bachelorette also talked to E! News at the Lulu's Los Angeles pop-up on Friday about her big move to California and her new puppy. But what people really want to know more about are her thoughts on Horstmann and what he's gotten into during this season of Bachelor in Paradise. 
In case you forgot already, Horstmann was in Kufrin's season of The Bachelorette and recently, he was at the center of a couple of minor scandals. After losing to Garrett Yrigoyen—Kufrin's now-fiancé—Horstsmann joined Bachelor in Paradise season 6 and has since gotten into some drama. On this season of the hit reality series, Horstmann found himself in a bit of a sticky situation between fellow stars Caelynn Miller-Keyes, Kristina Schulman and Tayshia Adams.
Despite his complicated relationships on the show, Kufrin shared some key advice that's not only applicable to Horstmann but past and future contestants as well. "I think everyone learns something from the show whether they had a good time or not. They always just learn something and take away from it so that's all you can ask for," Kufrin tells E! News. 
When asked about the runner-up during her Bachelorette season, she simply said, "I support him. I wish him the best and I want him to find love but, Paradise isn't for everyone."
Kufrin is supportive all around. She also shared that she mainly watched the show because some of her girlfriends were on it, "so I was like, I need to watch and support." 
"It was very dramatic," she adds. "It was the first full season of Paradise that I've ever watched. It was interesting to see if from start to finish. Some of my girlfriends found love and happiness and that's all that matters."
Minnesota born and bred, Kufrin also opened up to E! News about how she's settling into California life. She and her fiancé recently moved from Los Angeles further south near San Diego. "It has been crazy," she said. "Garret and I are still traveling a ton so I feel like I'm finally starting to feel like I live here now, which has been good." 
Kufrin also opened up about her wedding plans. 
"No wedding plans," Kufrin explained. "That's the one thing that we get asked all the time is people are like, what's the date? Where's the venue? It took us so long to figure out where we wanted to live for a while that I'm like, let's just take it slow. Let's easy into living [together] and getting the fur baby. We're working on everything. It'll come though eventually."