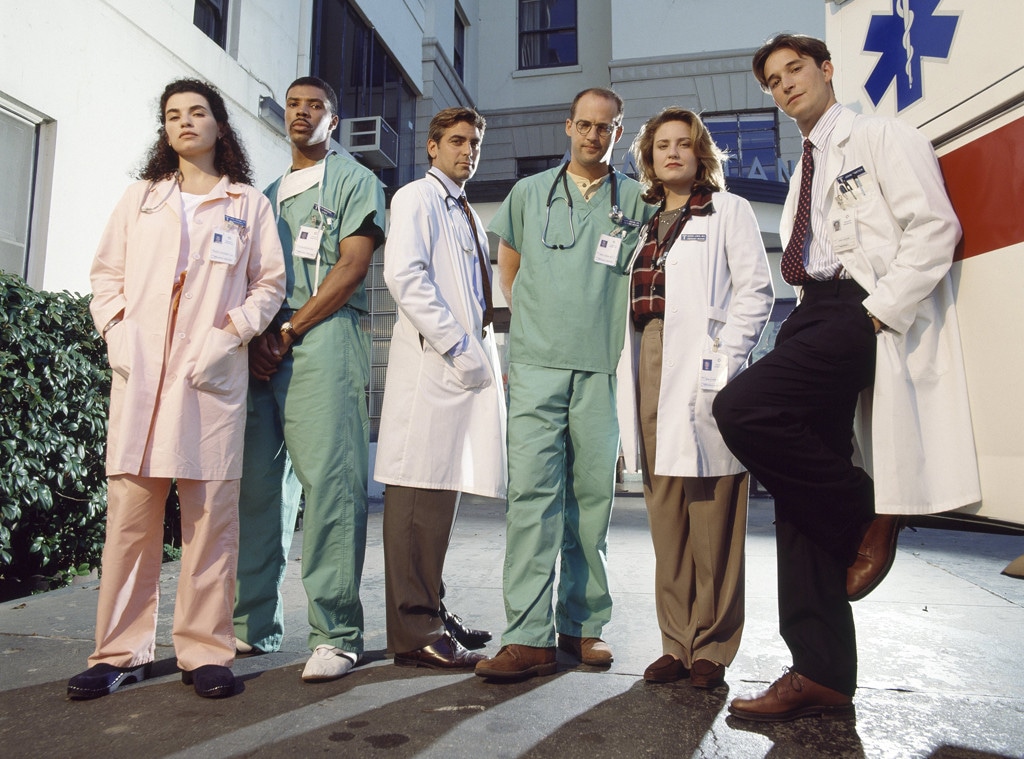 NBCU Photo Bank
Television was changed 25 years ago. On this day, September 19, in 1994, ER premiered on NBC. The medical drama, which lasted for an impressive 15 seasons, helped launch the careers of numerous stars, like George Clooney and Julianna Margulies, and redefine the careers of others, like Maura Tierney and John Stamos.
ER was a TV titan, entertaining—and educating—millions for almost two decades. Over the years, the cast came and went in a variety of ways, from happy departures to tragic deaths, but ER endured. Over 15 years, ER was nominated for 124 Emmys, winning 22.
"It's really just an incredible confluence of good luck and wonderful collaborative efforts," casting director John Levey told The Hollywood Reporter. "We went through so many different showrunners, although John [Wells] was there all the time. But [there were] people who ran the directors' element or who were instrumental in the writers room, and then of course, the cast changed and evolved. We didn't do what lots of other franchises did, where you did a whole new version — ER Toledo or ER Boston — we just kept rejuvenating ER Chicago with new and interesting people. The medicine stayed the star, but the characters were new and different as the years went on. So it remained incredibly exciting. And it was a fantastic example of what excellence and collaboration and community can produce. John runs a fantastic ship. And it was fun and exciting from day one through day 2 million."
As we celebrate the 331 hours of TV that entertained us for 15 years starting in 1994, take a look at what the iconic cast, which had more than 25 series regulars over the years, is up to now.