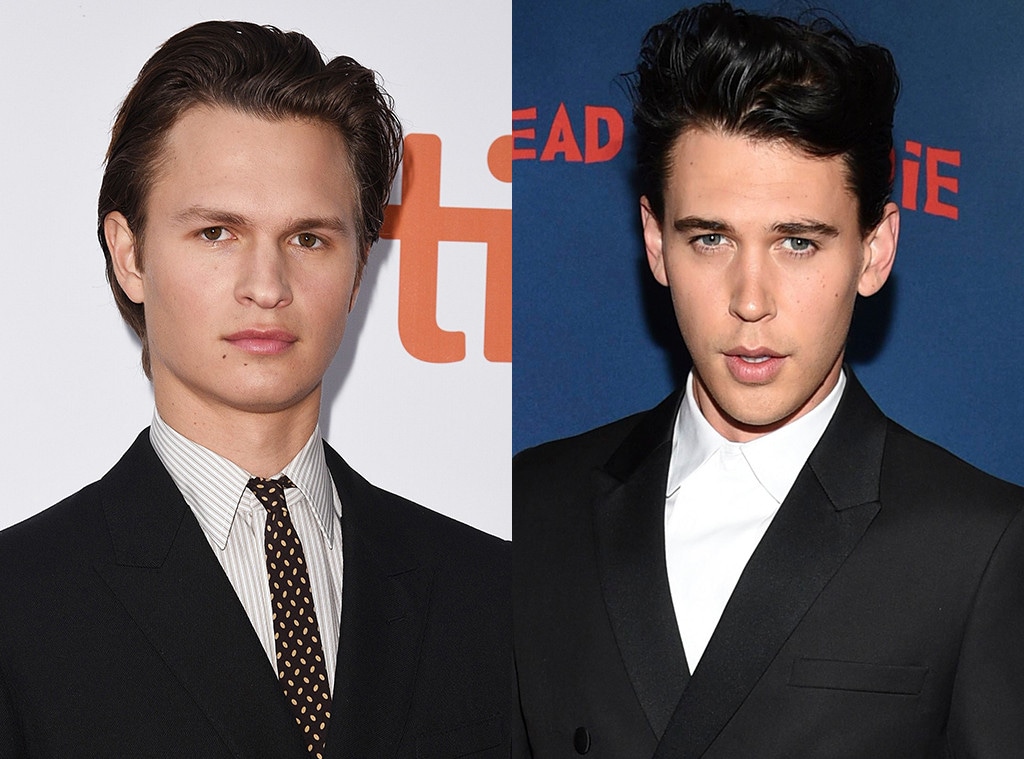 imageSPACE/Shutterstock; Evan Agostini/Invision/AP/Shutterstock
Ansel Elgort is speaking out about the coveted acting job that went to Austin Butler.
Back in July, it was revealed that Butler had landed the sought-after role of Elvis Presley in Baz Luhrmann's upcoming biopic. In order to secure the role, Butler beat out A-list stars like Elgort, Harry Styles and Miles Teller. Though he didn't land the part in the movie, it seems that Elgort, who next appears on the big screen in The Goldfinch alongside Nicole Kidman, is doing just fine. Elgort is actually in production on another highly-anticipated film, Steven Spielberg's West Side Story.
"Everything that is a good role, you have a fight for," Elgort, 25, tells the Huffington Post. "Goldfinch I had to sort of fight for. I did a lot of auditions and made sure I did a good job in those auditions. Same with West Side Story. I auditioned for months and months. I kept having to go in and prove to them that I could do it."
Elgort, who rose to fame in the Divergent series and secured his A-list status with 2014's heartbreaking film The Fault in Our Stars, is aware that he's not going to land every role. Sometimes, it just comes down to an audition, and other times, things just don't fit.
In recent years, Elgort was on the shortlist to play Han Solo in Solo: A Star Wars Story, but the role ended up going to Alden Ehrenreich.
Watch:
Nicole Kidman Loves Her "Goldfinch" Costar Ansel Elgort
"The Han Solo thing, I remember having a terrible audition," Elgort admits. "With Elvis, I think it just wasn't right. Or so they thought. That's fine. Baz has a vision."
Before securing roles in Divergent and TFiOS, Elgort was hustling to get his career going.
"But now I feel like it's no big deal. If I don't get Elvis, that means I get to go do a play sooner," he says of not landing a role. "That wasn't a bad audition. I think it was great. I was in the middle of filming West Side Story, so it was a little hard. I watched a ton of footage and memorized some of his interviews just to get his speech pattern down and sang a bunch of his stuff. But I wasn't really prepared."