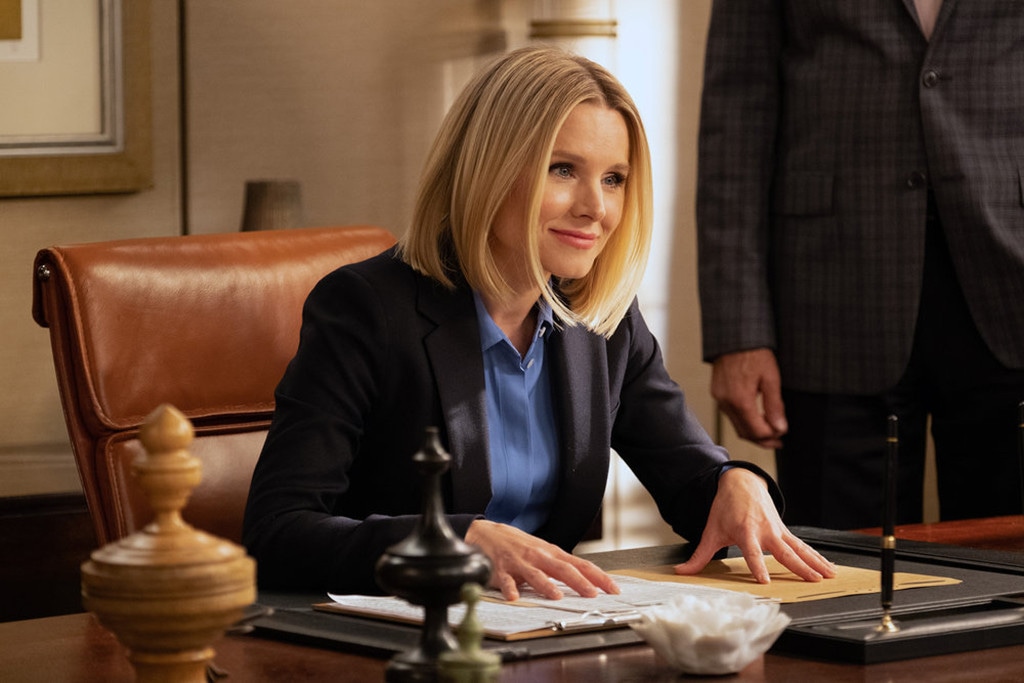 NBC
Prepare to lose your shirt. 
The final season of The Good Place is almost upon us, bringing an end to one of TV's most surprisingly twisty and complex comedies. It's been a long journey to get to where the show is now, with Eleanor (Kristen Bell) taking charge of the latest Good Place experiment, and we've got an exclusive little recap video to help you remember exactly how we arrived here. 
Allow Kristen Bell, D'Arcy Carden, Ted Danson, William Jackson Harper, Jameela Jamil, and Manny Jacinto to explain and remind us all of where we've been. 
It should go without saying, but...spoiler alert! 
Remember when everyone thought they were in the good place, and they were actually in the bad place? And Michael was actually a demon? And Maya Rudolph was the burrito-loving judge? And there were a ton of Janets? And Chidi had his memory wiped of his entire love story with Eleanor? And how the show's gonna end this season and we're all gonna cry so forking hard? 
Last month, at the TV Critics Association Press Tour, creator Mike Schur opened up about how he originally conceived of the show and how that changed over the course of four seasons. 
"I pitched this show as an investigation of what it meant to be a good person and found over the course of working on it that that's even a more complicated question than I think I thought it was," he said, going on to explain that after realizing how many philosophers had been struggling with that question for 3000 years, the mission of the show changed. 
"So what the mission of the show then became was to say, OK, we're going to give you a bunch of options," he said. "You can be a good person this way, or you can be a good person this way, or this way. We're going to give you a bunch of options, and there are even more options, but what's important is that you try one of them." 
This is a long-winded say of saying that at the beginning, I pitched it as what it means to be a good person, and at the end, I think I'd describe it as a show that makes the argument that we all gotta try harder than we are, and as long as you're trying, you're on the right path," he explained. 
So check out the video above, and try to keep that message in mind even as you come to terms with the end of one of TV's very best shows. 
The Good Place returns Thursday, September 26 at 9 p.m. on NBC. 
E! and NBC are both part of the NBC Universal family.