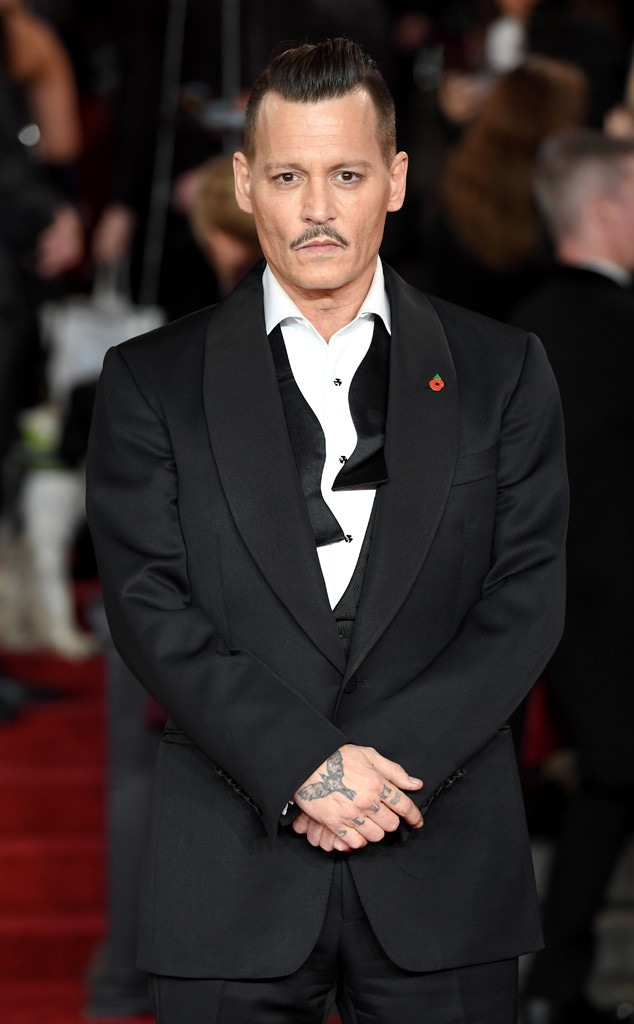 Karwai Tang/WireImage
Johnny Depp is on the defense when it comes to one Dior ad.
Last week, the Hollywood actor appeared in the latest video advertisement for the company's "Sauvage" perfume.
In the campaign titled "We Are the Land," Johnny was seen playing guitar in the desert while co-star Canku One Star of the Rosebud Sioux Tribe performed a warrior dance in a traditional Native American headdress and wardrobe.
Ultimately, critics and some social media users slammed the video resulting in Dior deleting the footage. Johnny, however, wanted to explain his point of view today.
"A teaser obviously is a very concentrated version of images and there were objections to the teaser of the small film. The film has never been seen," he shared at the Deauville Film Festival via The Hollywood Reporter. "There was never—and how could there be or how would there be—any dishonorable [intent]. The film was made with a great respect for the indigenous people not just of North America but all over the world."
He continued, "It's a pity that people jumped the gun and made these objections. However, their objections are their objections."
Since June 2015, Johnny has been the face of Christian Dior Fragrances.
At the festival, where he was set to present his latest film Waiting for the Barbarians, Johnny said there hasn't been a final decision regarding the ad.
The creative teams also reportedly plan to meet with those offended by the clip in hopes of coming to a resolution.
"I can assure you that no one has any reason to go out to try to exploit. It was a film made out of great respect and with great respect and love for the Native American peoples to bring light to them. They haven't had the greatest amount of help out of the United States government," he said via THR. "The idea is as pure as it ever was, so we will come to an agreement so that everyone is happy."