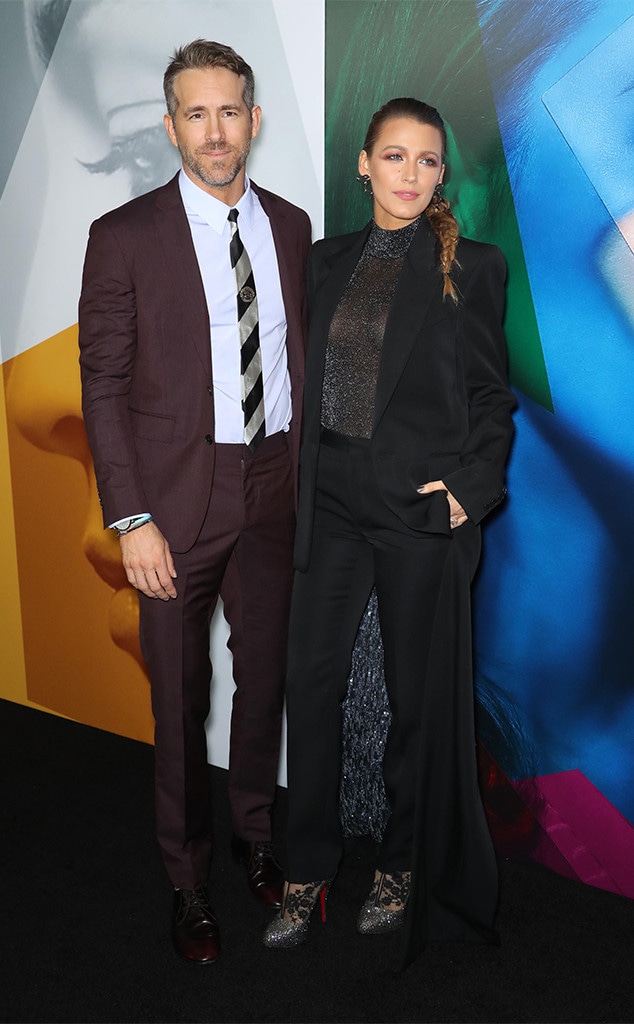 JOHN NACION/startraksphoto.com
Blake Lively and Ryan Reynolds have donated $2 million to the NAACP Legal Defense and Education Fund (LDF) and the Young Center for Immigrant Children's Rights.
According to a press release from Wednesday, Sept. 4, the A-list celebs explain that they made the hefty donation to the non-profit organizations in order to "defend the rights and best interests of immigrant children."
"We're blown away by the NAACP Legal Defense and Education Fund, and the Young Center's commitment to not only justice and democracy, but humanity," Ryan and Blake's heartfelt statement reads. "Over the last few years, our perspective has grown and we've realized we have to do everything possible to foster more compassion and empathy in this world."
The statement concludes, "History's being written right now. We're grateful to give back to organizations who give voice to so many."
With their donation, the LDF and Young Center will be able to provide much needed support for their social justice initiatives.
This isn't the first and definitely won't be the last time that the Deadpool and The Age of Adaline star supported a good cause. Over the years, Ryan has been an avid supporter of organizations like F--k Cancer and the Michael J. Fox Foundation. 
Watch:
Ryan Reynolds Trolls Pregnant Wife Blake Lively on Her 32nd Birthday
Thanks to his role in Deadpool, the action star has been able to bring kids for set visits, in collaboration with the Make-a-Wish foundation. And when others were unable to leave their hospital rooms, he FaceTimed them in full makeup and costume from the set of Deadpool 2. 
And in 2008, Reynolds ran the notoriously difficult New York City marathon as a representative for the Michael J. Fox Foundation's team. The celebrity did this to honor the battle that his father fought with Parkinson's disease. He now sits on the board of directors for the foundation and continues to advocate for research into the disease.
There's no doubt that he and wife Blake will instill their drive to do good in their daughters, Inez and James, as well as their soon to be born third child.