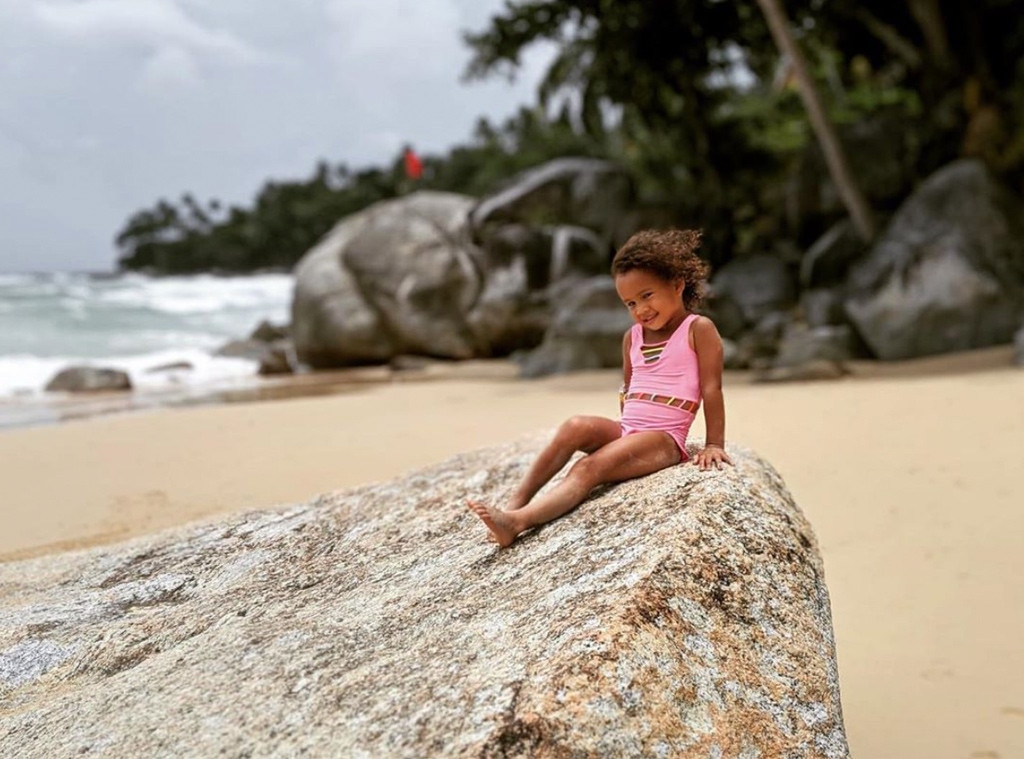 Instagram
Like mother, like daughter.
Chrissy Teigen took to Instagram on Thursday to share a precious pic of her daughter, Luna Simone Stephens, posing on the beach in Thailand. The sweet snapshot showed the 3-year-old fashionista lounging on a rock in the Phi Phi Islands while wearing a pretty pink swimsuit. After reviewing the pic, Teigen posted about how her daughter could follow in her famous footsteps.
"Oh dear @mj_day," the Lip Sync Battle host captioned the picture, tagging the editor of Sports Illustrated Swimsuit MJ Day.
Day agreed the little lady was ready for the biz.
"Effortless beauty [check] Chic suit [check] Owns that rock [check] TOE POINT [check, check, check, check, check]," she wrote in the comments section along with the hashtag #CallMeLuna and a series of laughing emojis. 
John Legend was also pretty impressed with his camera work.
"I'm the @yutsai of Instagram dads," he added, tagging photographer Andy Yutsai Wang.
As fans are well aware, Teigen frequently posed for the magazine, appearing in issues from 2010 to 2017. She also won Rookie of the Year in 2010 and graced the cover in 2014. 
However, the Twitter queen's firstborn wasn't the only one to get a cute close-up. The celebrity also shared a few adorable images of her baby boy Miles Theodore Stephens.
To see more pictures from the family's summer getaway, check out the gallery below.