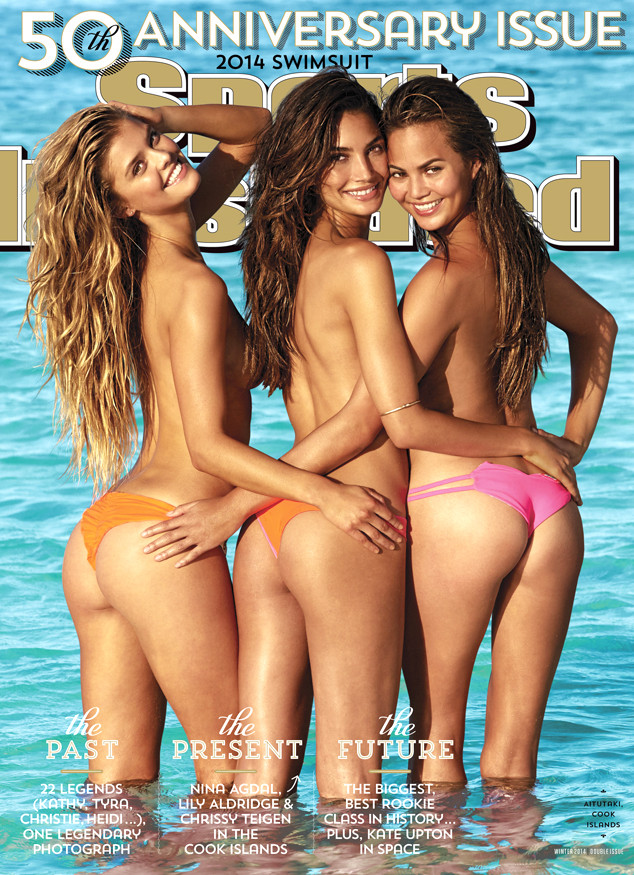 Courtesy James Macari for Sports Illustrated
Move over, Barbie.
Gracing the cover of the 2014 Sports Illustrated Swimsuit Issue are the topless trio of Lily Aldridge, Nina Agdal and Chrissy Teigen, the first cover appearance for all three.
Happy 50th anniversary, indeed!
The tanned, toned beauties, all of whom are wearing the cheekiest of bikini bottoms—Nina in Beach Bunny, Lily in Basta Surf and Chrissy in Bettinis—will be heating up newsstands, mailboxes and mobile devices all over the world on Feb. 18.
Not to mention the Internet in 3...2...1...
"The 2014 cover embodies the essence of Sports Illustrated Swimsuit," said issue editor MJ Day. "It is presented from a unique perspective, with a lighthearted spirit and breathtaking setting that lets the imagination run wild. This is what Swimsuit does best and we're thrilled to see it captured in such a memorable image."