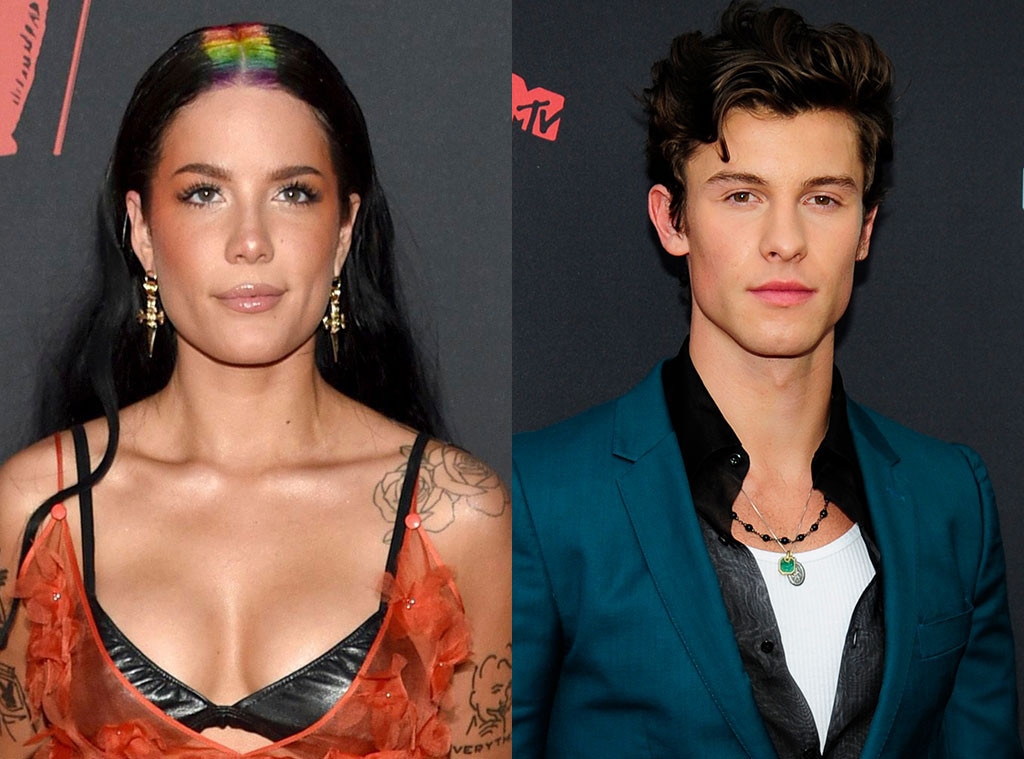 Evan Agostini/Invision/AP/Shutterstock, Getty Images
Halsey was dancing during Shawn Mendes' 2019 MTV VMAs performance, OK?
The "Without Me" singer is firing back after being accused of texting during the 21-year-old star's performance at Monday night's award show. During the first half of the ceremony, held at the Prudential Center in Newark, New Jersey, Mendes took the stage to sing his hit song, "If I Can't Have You." While Mendes was on the stage performing, an audience cam spotted Halsey checking her phone, sparking a reaction on social media.
After being accused of "ignoring" Mendes' performance, Halsey took to Twitter to inform everyone that she was just checking in on her mom.
"can everyone stop saying I was checking my phone during Shawn's performance I was texting my mom to make sure she was ok in the audience!!!!!!" Halsey tweeted on Tuesday. "(and also I was dancing!!!!)"
There's also video footage that has emerged of Halsey jamming to Mendes' song at the show, further proving she was not "ignoring" the star's performance.
In fact, the New Jersey native was spotted dancing to a number of performances on Monday night, alongside sisters Bella Hadid and Gigi Hadid. For the eventful night in her home state, the stunning star rocked a rainbow part, paired with a sheer Dundas dress.
Halsey also took to Twitter on Tuesday to respond to chatter about her VMAs seatmate, who resembles her ex-boyfriend G-Eazy.
"award show season is really just *so fun* for me because apparently both my managers look like my ex boyfriend," Halsey tweeted. "lots of white dudes with black hair in suits happening. everyone relax."
For everything you didn't see on TV at the 2019 MTV VMAs, CLICK HERE.