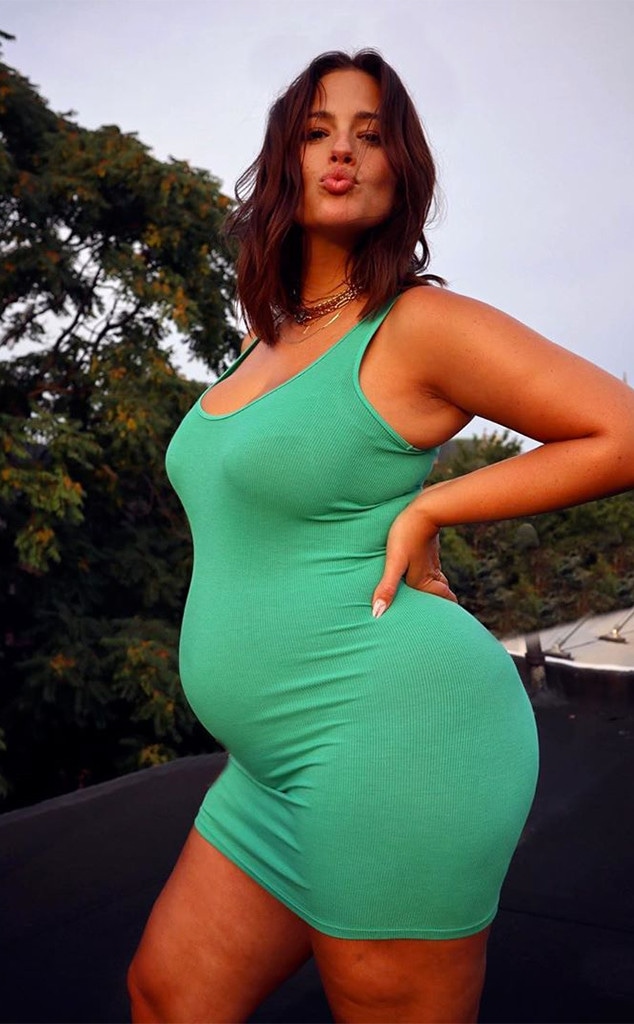 Instagram / Ashley Graham
Ashley Graham is putting one critic in their place.
It's hard to believe that people would try to put a pregnant woman down, but that's just what happened to Ashley Graham. Underneath a picture of the glowing, expectant mom, an Instagram user commented, "I can tell sis probably struggled to have this baby..."
It's entirely unclear how the critic was able to come to that conclusion considering they don't know Ashley. But the 31-year-old isn't taking the comment personally. "Saw your other 'pressed AF' comment. Not sure why you are commenting or following if you are just going to hate," the mom-to-be nicely replies. "Love you sis and hope you find some peace & positivity [heart emoji]."
The model was probably feeling too zen to give the troll the true reaction she deserved. After all, the 31-year-old just finished a serious session of "self care" that left her "feeling grateful for an hour and a half of massage bliss." 
Last Wednesday, the podcaster revealed that she and husband Justin Ervin are expecting their first child. ""Nine years ago today, I married the love of my life," she captioned the announcement. "It has been the best journey with my favorite person in the world! Today, we are feeling so blessed, grateful and excited to celebrate with our GROWING FAMILY! Happy anniversary, @mrjustinervin. Life is about to get even better."
Watch:
Ashley Graham Gifts Kelsey Sexy Lingerie
Since making the announcement, the former America's Next Top Model star has been eagerly sharing small moments from her life as a pregnant woman. From naps, to cravings, to the natural stretch marks that pop up, she is sharing it all with her fans.
But as exciting as it is to expect your first child, it's still kind of odd for the model to think she will be a mom in just months time. When one Instagram user called her "mom," the swimsuit designer remarked, "'mom', aww so weird but I like it!"
Congratulations to the mommy-to-be!