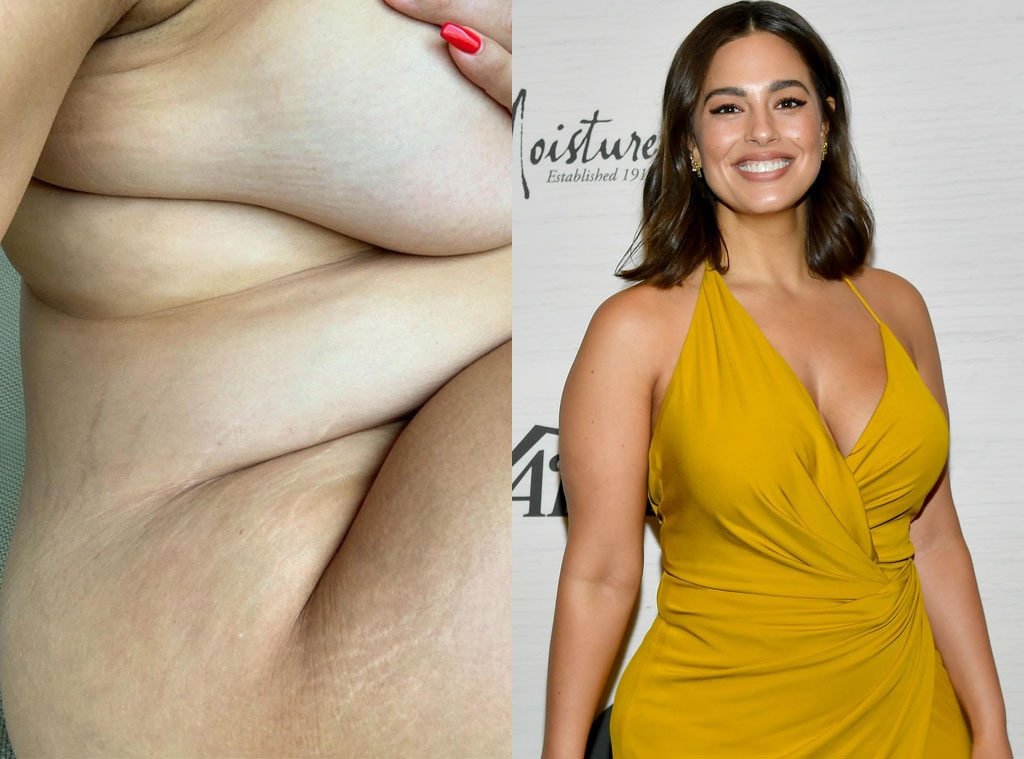 Instagram; Mike Coppola/WireImage
Pregnant Ashley Graham is keeping it real.
The 31-year-old model and husband Justin Ervin announced on Wednesday that she is pregnant with their first child and on Sunday, she shared a naked selfie. The photo is taken below her neck and shows part of her breast, arm, side, stomach, butt and thigh. It also shows some of her stretch marks.
"Same same but a little different," Graham wrote.
The photo was met with mostly praise.
"I CANNOT WAIT for you to be a mother and teach another human being that ALL bodies are beautiful. You're going to be such an amazing mother," one user wrote.
"Thank you for showing the world we exist," another person commented.
Another user wrote, "I literally have tears rolling down my cheeks as I write this. Thank you for being so raw, honest and real. Pictures like this makes me love & embrace my body more. You are beautiful!"
Graham has posted naked before for magazine photos.
"I grew up in a very like, naked house," she told E! News in 2016. "We weren't nudists, but we were always pretty much naked. Except for my dad. That would've been weird."
In addition to her modeling work with Sports Illustrated Swimsuit and other outlets, Graham has become a role model and vocal advocate for body positivity.
Watch:
Ashley Graham Talks Growing Up in a "Naked House"
"I hate the word 'real woman' and I hate the word 'plus size,'" she said. "If you're telling women like me that we're real women because of our size, then how do women like you feel? I don't want any woman to feel like they aren't a real woman. And the word 'plus size,' I mean, I know that a lot of women still love this word 'cause...there's a culture out there of feeling belonged and feeling a part of something and I totally respect that. But for someone like me, I don't feel the connection to the word 'plus size,' I just feel that it's ostracizing a lot of women and making them feel that they are not as good as a girl who is a size 2 or a size 4."
Instagram / Ashley Graham
Graham also revealed that she gives pep talks to herself.
"I talk to my cellulite, I talk to my thick thighs," she said. "This is how you get over the fear of being half-naked in front of people, but also how you get out of this insecurity that you've created. Because we've been told cellulite is ugly, which, some days it's really not that cute so sometimes I put Spanx on it, sometimes I don't. But I will always talk to my cellulite and I'll be like, 'You are beautiful, cellulite. You are lovely. You are a part of me.'"