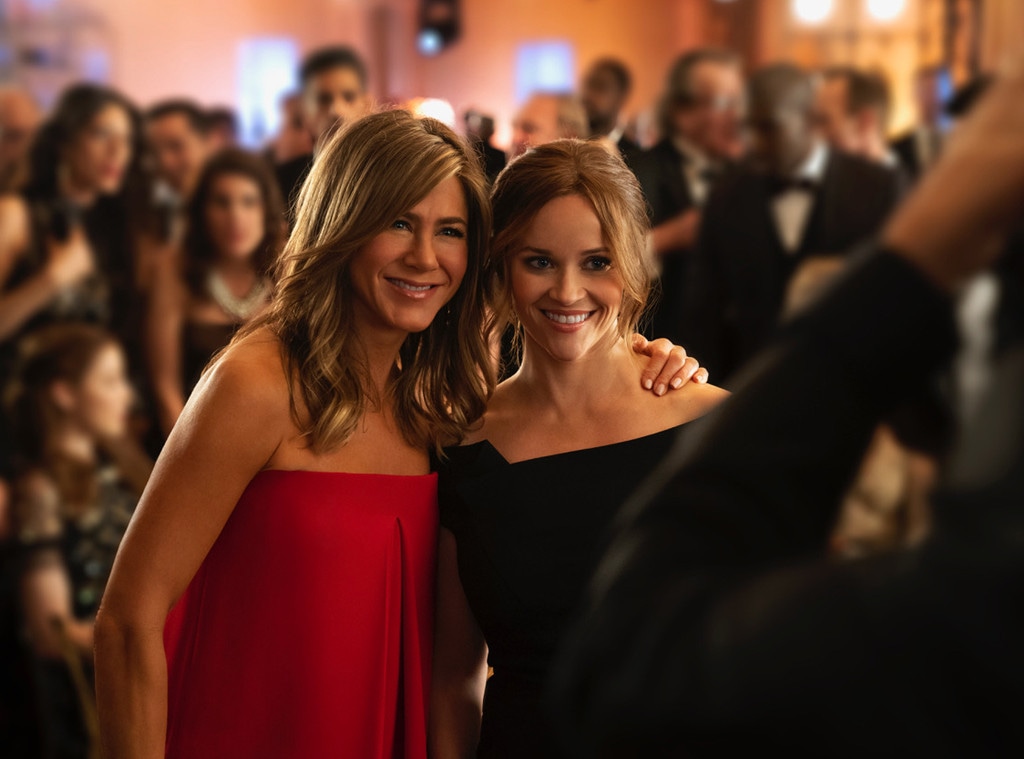 Apple
After two years of hearing about it, it's finally here, your first full look at Reese Witherspoon and Jennifer Aniston's Apple TV show, The Morning Show.
Just a week after a teaser trailer took viewers on a cursory tour of the series, Apple TV+ has finally revealed a trailer complete with footage of Witherspoon, Aniston and Steve Carell. In the trailer above, Aniston's character, Alex Levy, sets things up: Her co-host of 15 years, Mitch Kessler (Carell) is out after allegations of misconduct. Sound familiar?
But just because Mitch is out, doesn't mean Alex is safe. Enter Witherspoon's Bradley Jackson.
"Watching a beloved woman's breakdown is timeless American entertainment," Billy Crudup's Cory Ellison says.
"I just need to be able to control the narrative so that I am not written out of it," Aniston's character says.
And it looks like Aniston's character isn't going away—or down—quietly. There were shades of Kelly Ripa's speech following Michael Strahan's Good Morning America move right there at the end of the trailer.
"The part you guys never seem to realize is you don't have the power anymore, and frankly, I've let you bozos handle this long enough. We are doing this my way," Aniston's character says.
The series, which will premiere this fall on Apple TV+, is executive produced by Aniston and Witherpoon. The Morning Show "explores the high-stakes world of morning news and the lives of the people who help America wake up in the morning," Apple said. The show is told through the perspective of two "complicated women" as they work to navigate through high-profile and high-powered players. The series "explores ego, ambition and the misguided search for power."
The Morning Show also stars Mark Duplass, Nestor Carbonell, Karen Pittman, Bel Powley, Gugu Mbatha-Raw, Desean  K. Terry, Jack Davenport and Janina Gavankar. Kerry Ehrin is showrunner and executive producer. Mimi Leder directed and also serves as executive producer.
No official premiere date was released as of press time aside from fall 2019.