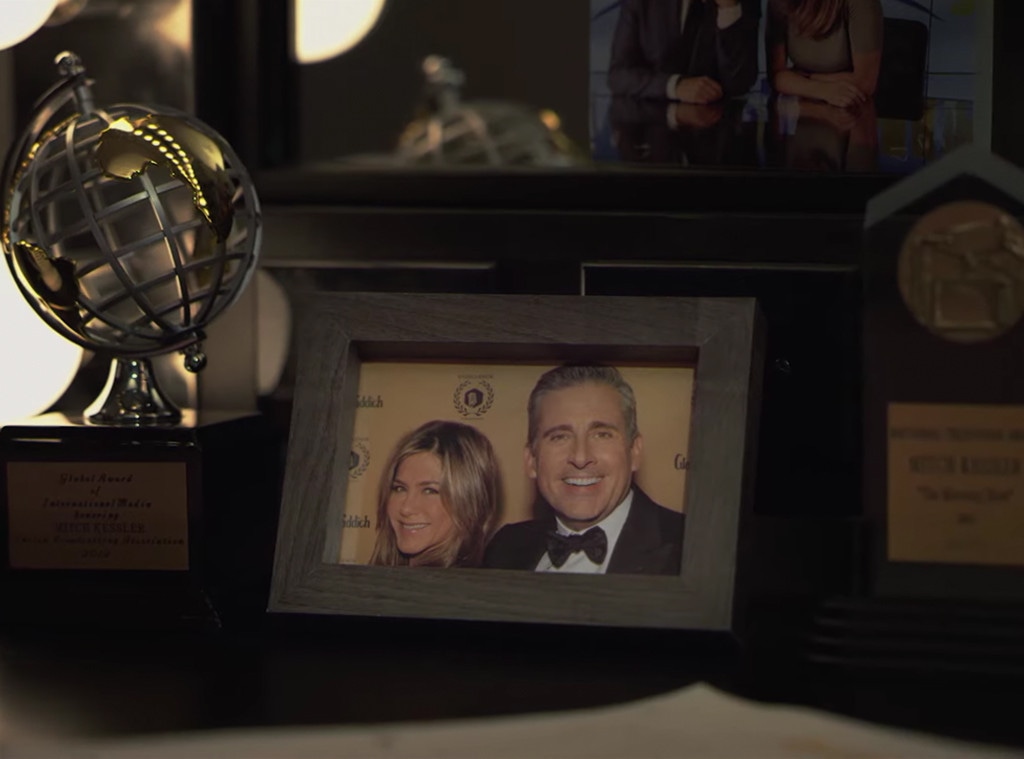 YouTube
Reese Witherspoon. Jennifer Aniston. Steve Carell. It's finally here: Apple has released the first trailer for The Morning Show, the tech giant's new show that will appear on Apple TV+, the new streaming platform from the makers of the iPhone. Described as a "high stakes drama," The Morning Show takes a look at the people behind morning TV.
In addition to Witherspoon, Aniston and Carell, the series also stars Black Mirror veteran Gugu Mbatha-Raw, Billy Crudup, Nestor Carbonell, Mark Duplass, Bel Powley, Karen Pittman and Desean Terry. Witherspoon and Aniston are executive producers on the series alongside Kerry Ehrin, Michael Ellenberg, Mimi Leder, Kristin Hahn and Lauren Levy Neustadter.
Aniston stars as Alex Levy, Witherspoon as Bradley Jackson and Carell as Mitch Kessler.
From the sounds of the trailer, it seems there's going to be quite a bit of strife between the characters working to bring viewers their daily dose of news and fluff.
Aniston and Witherspoon popped up at Apple's Apple TV+ announcement event and teased the series as a complex look at the relationships between those behind and in front of cameras on a morning TV show. At the center of the series are two ambitious and aspirational women, Witherspoon said.
First announced in 2017, the series is Aniston's first series regular TV role since Friends ended in 2004. Since the end of Friends, she popped up here and there in guest roles including Dirt, 30 Rock, Cougar Town and Burning Love. Witherspoon has been active on the small screen, executive producing and starring in Big Little Lies and at work on Little Fires Everywhere for Hulu. The duo first worked together on Friends where Witherspoon guest starred as Aniston's sister.
"I'm really excited about it," Aniston said regarding The Morning Show at the Apple TV+ launch event.
No premiere date for The Morning Show was given aside from fall 2019.