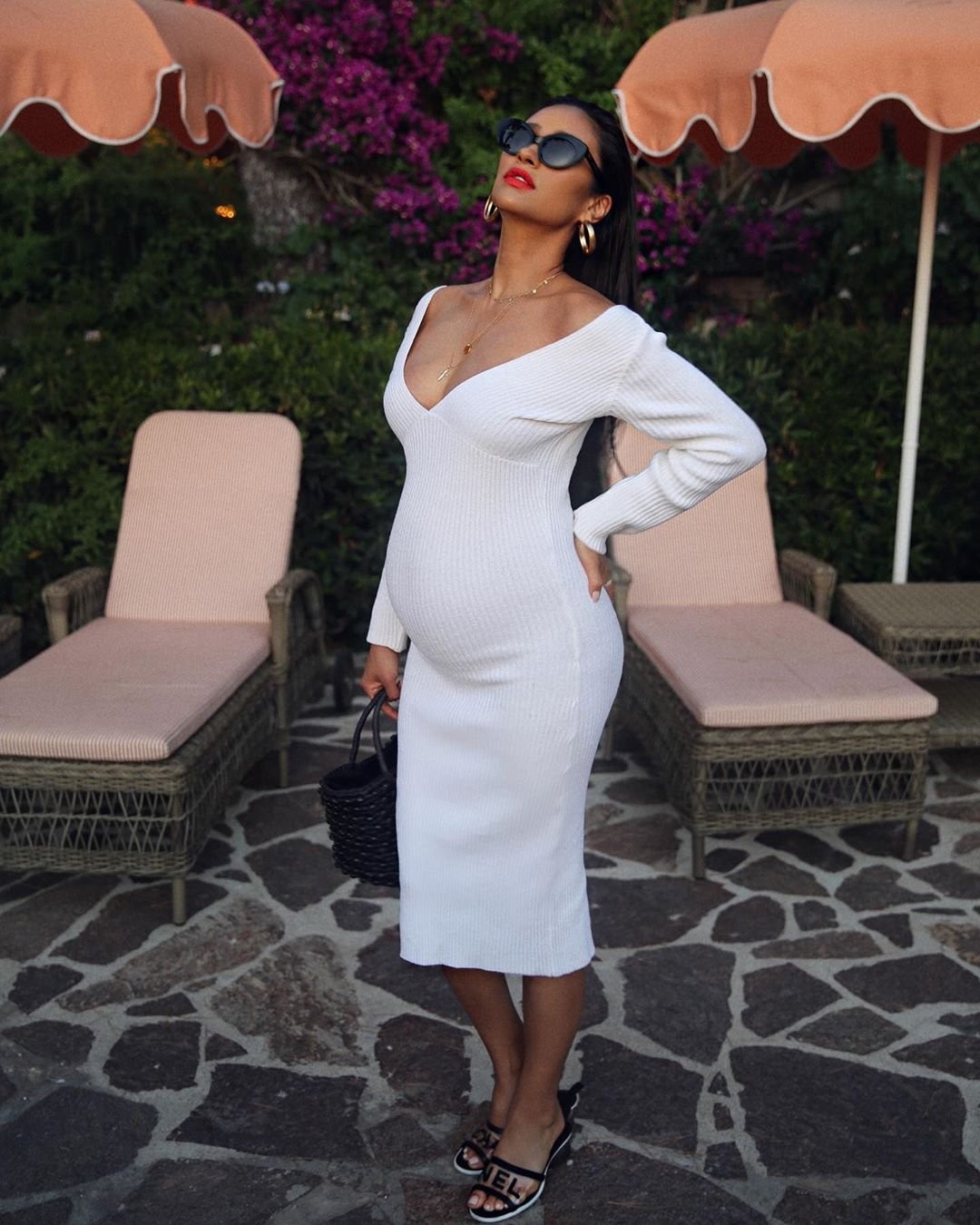 Instagram
She's almost here!
Shay Mitchell is getting closer and closer to becoming a first-time parent. On Sunday afternoon, the You actress and her boyfriend Matte Babel opened up about their baby's possible due date during their joint live-stream on YouTube. 
During their live Q&A, a fan asked when the Dollface star was due, to which Matte responded, "Early October is when she's due." He explained that if his little nugget pops out during that time, then they'll both be Libras.
"Matte is so set on her coming out and being a Libra," the 32-year-old star told her social media followers after her beau mentioned that detail.
"Yeah, I want her to be a Libra," Babel said, adding, "'Cause then, while I'm outnumbered by gender, we're similar in terms of personalities." Touché.
However, the Béis Travel founder is hopeful that her daughter might arrive sooner. She said "maybe" her baby girl will be due in October or late September. So while Shay didn't give a solid answer to her fan's question, it's clear she's going to pop soon.
Just last month the couple learned about their baby's gender. For their big gender reveal party, which they celebrated among close family and friends, the Pretty Little Liars star's assistant recruited two Power Rangers as the main "prop" for their gender reveal.
While the expectant parents were fairly certain they were having a boy, they were excited to find out their baby's gender. "Oh my god, everybody freaking knew," Shay said after learning she and Matte were having a girl.
In late June, the You actress surprised her social media followers with her pregnancy. The 32-year-old star announced the exciting news and showed off her growing baby bump on Instagram. "Does this mean I'm allowed to drive in the car pool lane at all times now," she captioned her highly-stylized photo.
Of her pregnancy, the actress has been over-the-moon in love with her little nugget. "It's kind of surreal processing the fact that another human is growing inside of you," she wrote in the description of her YouTube video about her baby news.
"It's exciting, nerve-racking, difficult and emotional all at the same time. Everyone waits for the right time to make the announcement and for me it wasn't until I couldn't hide it anymore and was tired of wearing over sized sweatshirts," the description read. "We're beyond excited and looking forward to starting a family. I've learned so much about myself and parenthood over the past 6 months, and feel like I haven't even scratched the surface! It's going to be a wild ride!!"