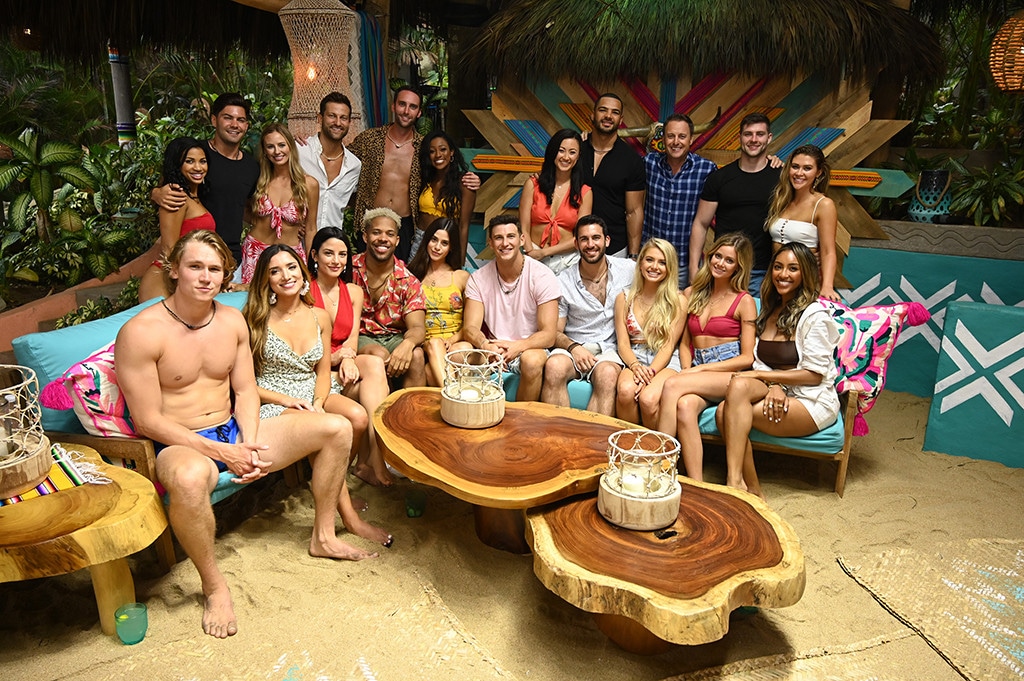 ABC
The "battle for Hannah" might be continuing on Bachelor in Paradise, but it's another woman who apparently inspires the potential fistfight on the ABC reality show.
In a preview for the Tuesday, Aug. 13 episode of Bachelor in Paradise, the cast members learn about Blake Hortsmann's past with Hannah Goodwin before hitting the beach.
"Hannah just plays this, like, innocent card, like she has no idea why anything's happening," Tayshia Adams says. "She knows what she's doing."
But the real drama of the episode might just be surrounding Nicole Lopez-Alvar.
"A new arrival comes for Nicole," Chris Harrison says in a voiceover. "Leading to the most shocking confrontation in Paradise history."
See the moment everyone is talking about below.
"Look, we have to draw the line somewhere and a physical altercation is where we draw the line. We don't mind if things get heated. There's a lot of Type A personalities, a lot of testosterone flying but it can't get physical and it did, and we broke it up," Harrison told E! News at Kershaw's Challenge 7th Annual Ping Pong 4 Purpose charity event. "I think you will be surprised with how it went. I'll leave it at that."
Dean Unglert and his mustache also pop up for the first time in Paradise this season on Tuesday, Aug. 13. The ensemble cast for season six also includes Caelynn Miller-Keyes, Cameron Ayala, Chase McNary, Chris Bukowski, Christian Estrada, Clay Harbor, Connor Saeli, Demi Burnett, Derek Peth and Dylan Barbour.
Bachelor in Paradise airs Mondays and Tuesdays at 8 p.m. on ABC.