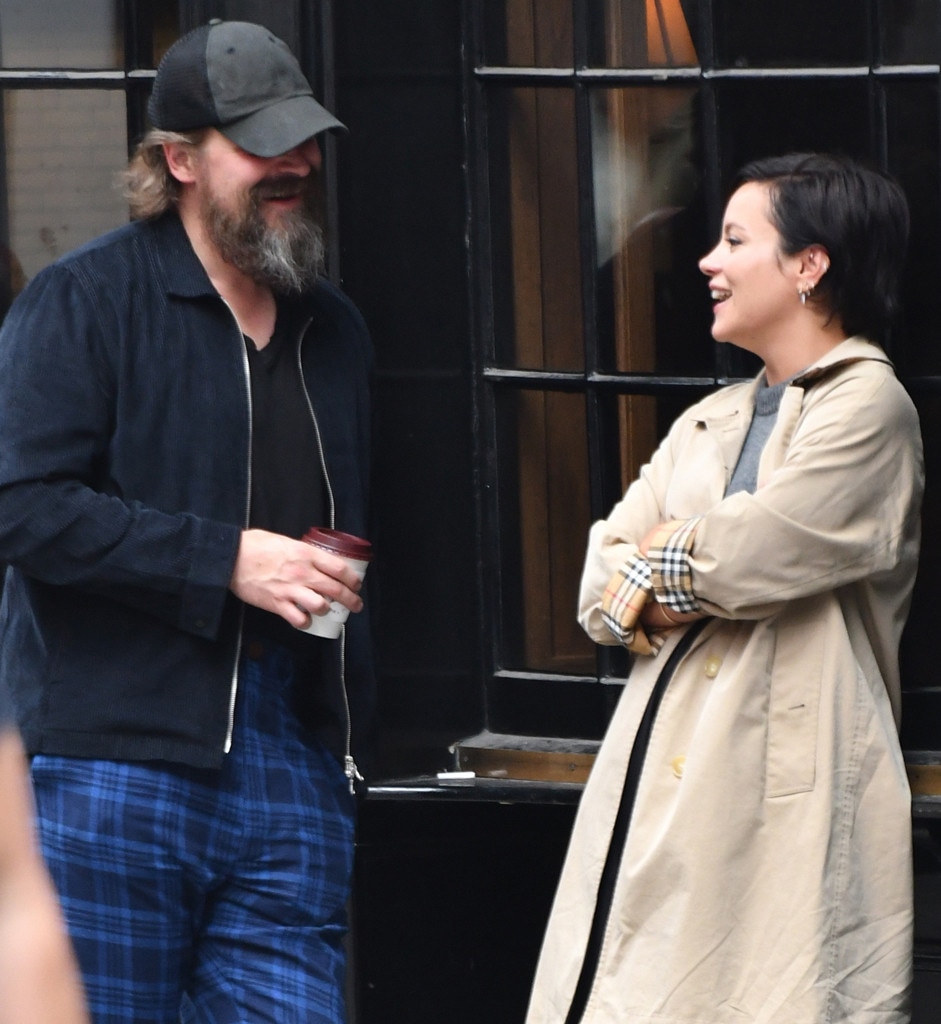 LDN PIX / BACKGRID
Lily Allen is smiling...with David Harbour. 
On Saturday, the Grammy-nominated songstress was spotted out with the Stranger Things star in London. The two stepped out for an evening performance of The Lehman Trilogy at the Piccadilly Theater. However, perhaps the show wasn't a hit with them because they left at intermission. 
After taking a walk, the two dined before leaving together in a cab. While E! News has reached out to their reps for comment on whether this was more than a friendly hangout, we should note they're following each other on Instagram.
Allen and Harbour's outing comes seven months since she confirmed her split from ex-boyfriend Meridian Dan. "I'm single, for the first time since I was about 15," she said in January on Elizabeth Day's How To Fail podcast, noting they had been broken up for about three weeks. 
"It's just been bad news after bad news after bad news and I think that fact that I haven't called him and been like, 'Hey, wanna come around for a cuddle?' means that it's big for me, because ordinarily, when things get difficult, I do need to have somebody around to share those problems," she continued. "So the fact that I'm dealing with it all on my own, I'm growing up."
Meanwhile, Harbour was most recently linked to actress and singer Alison Sudol, with whom he attended award shows in 2018 and was spotted holding hands.