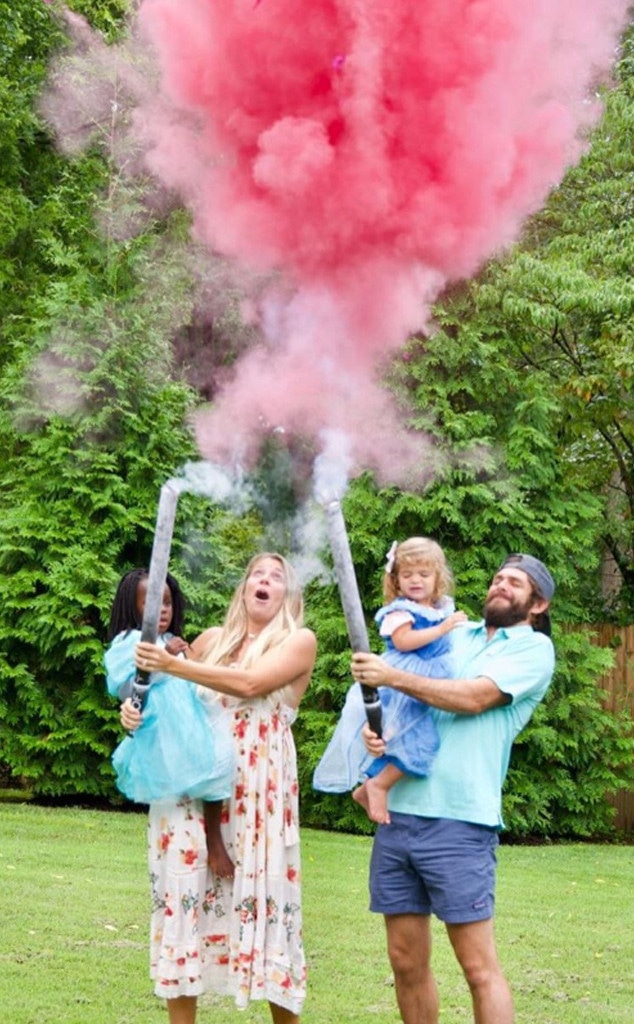 Instagram
Look what God gave this country music star and his family!
Congratulations are in order for Thomas Rhett Akins and his wife Lauren Akins who announced they are expecting their third child.
And yes, it's another girl! 
"Excited to share that I will now be paying for 3 weddings," the singer shared on Instagram early Tuesday morning. "I feel so blessed to say that our third child is on the way and it's a girl!! I love you so much @laur_akins. WG and AJ, y'all are gonna be the best big sisters! Bring on the crazy."
Lauren also confirmed the news in a separate social media post. As you likely could have guessed, she was more than excited to share the announcement.
"We decided we didn't have enough princess dresses around the house so we're adding another Akins baby girl to the family early next year despite Thomas Rhett's initial shock (swipe to see video)," she wrote. "We are absolutely over the moon for our baby girl!"
Lauren added, "Our girls cannot wait to meet their little sister. Willa Gray prays for her every night (heart in a puddle every time) & she and Ada James love to touch my belly and talk to her—especially bc I've been showing since I was SEVEN weeks." 
Famous friends including Nick Jonas, Kelsea Ballerini and Florida Georgia Line's Brian Kelley were also quick to share their well wishes on social media. 
As fans of the famous family know, Thomas Rhett and his wife adopted their daughter Willa Gray back in 2017. Two months later and the couple welcomed Ada James into their family. 
"For me and Lauren, it was one of the most amazing but also challenging experiences of our lives and it is something that totally changed our lives for forever," Thomas Rhett previously shared with E! News when discussing adoption. "It's something we will more than likely do again. Lauren wants a million kids so we need to get back on that train."
For now, this beloved family has their hands full with Thomas Rhett touring across the country through early October. "We are SO excited! & if you need TR you can find him in the camping section at REI buying dude things.......jk, he's excited too," Lauren joked on Instagram. 
Congratulations again to the famous family!