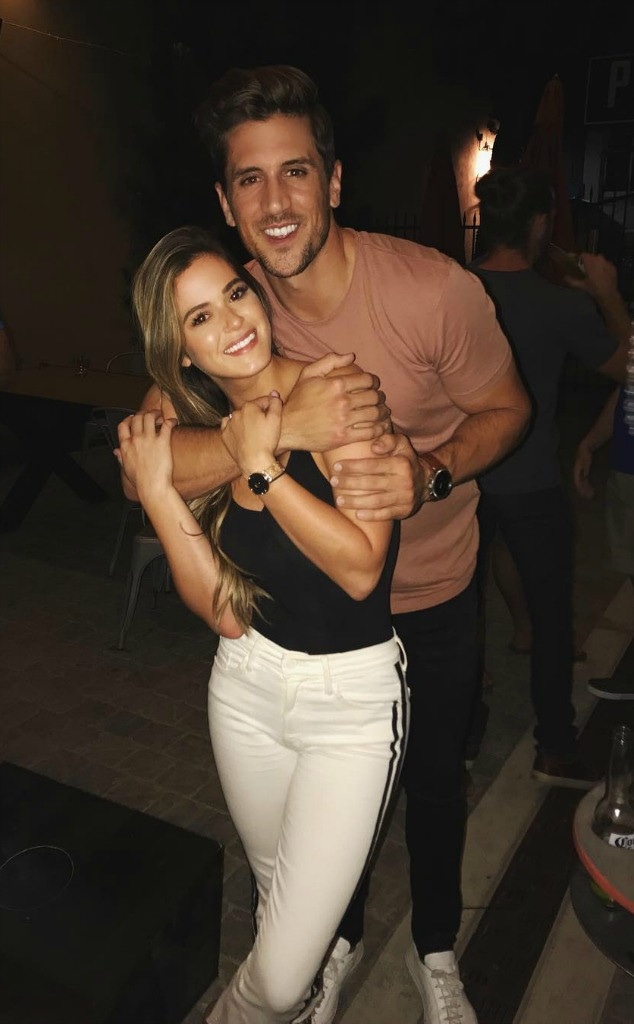 Instagram
JoJo Fletcher and Jordan Rodgers are ready to make their trip down the aisle.
The Bachelorette alums appeared on Tuesday's episode of Today and confirmed they're tying the knot in the spring or summer of 2020.
"We're waiting to find the exact date with our venue, but that's it," Fletcher said. "We're actively planning."
Fans had a feeling a wedding was on the way after Rodgers revealed the couple bought their first house together on Instagram. In the post, the sports analyst claimed their new residence marked "the first home we will live in as a married couple next year!!"
"She's really stuck with me now," he teased in part of the post, adding that they "couldn't be more excited to start this next chapter in our lives together."
It's been three years since Rodgers proposed to Fletcher on season 12 of The Bachelorette. As fans will recall, Rodgers popped the question with an oval-shaped diamond ring by Neil Lane during the 2016 season finale.
Still, not everything was coming up roses during their first year as a couple.
"The first year was tough, and it takes a lot of work," Rodgers told E! News in October 2018. "You meet each other in a very different environment, and then you get to reality and you're merging your lives together. So, there was a lot of work that was involved in getting to know each other. We had this promise on the table and our lives are trying to figure out where they fit and how they mesh….We were drained in the first year, and I remember one moment we sat down [and] we were like, 'How much more can we take?'"
However, the two decided to really focus on their relationship and make it work.
"That first year wasn't that easy. So, I don't feel like we really got to enjoy that first year together," she said. "So, I think the reason why our engagement is long is because we're enjoying this, like, really great place that we're in and loving life together and we're busy. It's coming. When the moment is right, it's going to happen."
Well, it looks like the right time is now. The couple didn't comment on whether the wedding will be televised, but we can't wait until the big day.