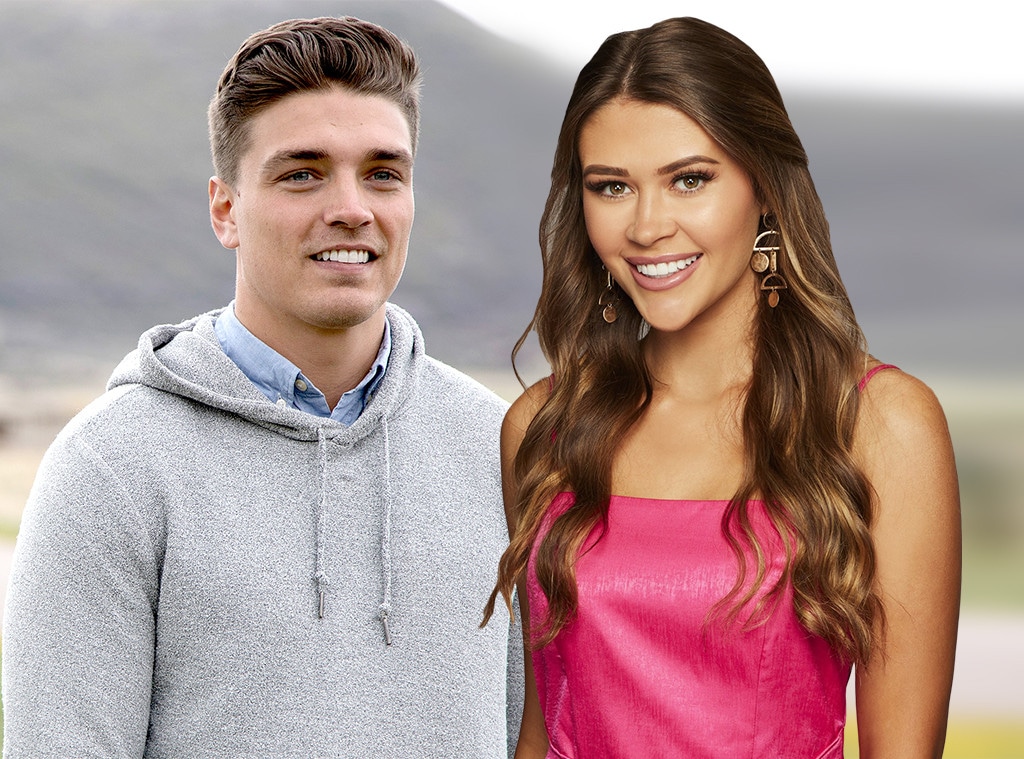 ABC
Could Dean Unglert be a changed man?
Well, it certainly seems like it! In a sneak peek of iHeartRadio's "Help! I Suck at Dating" podcast, the Bachelor in Paradise contestant is revealing the major change of heart he experienced on the upcoming season.
Fans will recall that the reality star infamously stated that he believes all bachelor relationships are "fake." So, when he went on the series for the fourth time he hoped to be a single man throughout his entire stay. "I'm not saying whether I am in a relationship now or I'm not, but I went on the show with zero intention to leave the show in a relationship," he explains. "Almost actually fighting it, to leave in a relationship."
However, there's speculation that he met his current love interest, Caelynn Miller-Keyes, on the show since they are both appearing on this season. Dean jokes, "I put my foot in my mouth every chance I possibly get. I probably will do it many, many, many more times."
Now that his opinion has changed, he explains where his previous controversial statements came from. "I think that was coming off a heated moment and I learned some things I didn't like. I was beside myself and I was upset; I was venting and I was being extreme and radical because of those things," Dean cryptically shares.
That being said, Dean appears to have high hopes for the upcoming season of BiP. The reality star says that he thinks this is the "best season" of the show thus far. And, more importantly, Unglert reveals he was truly able to enjoy the process because of the fact that he "stayed completely sober the entire time."
His shining review of the show could also be because of his rumored romance with former Bachelor contestant Caelynn Miller-Keyes. E! News previously reported that the duo "met through mutual Bachelor Nation friends and started DM'ing on Instagram."
Prior to dating Miller-Keyes, Dean was in an ill-fated relationship with Bachelor: Winter Games contestant Leslie Murphy.