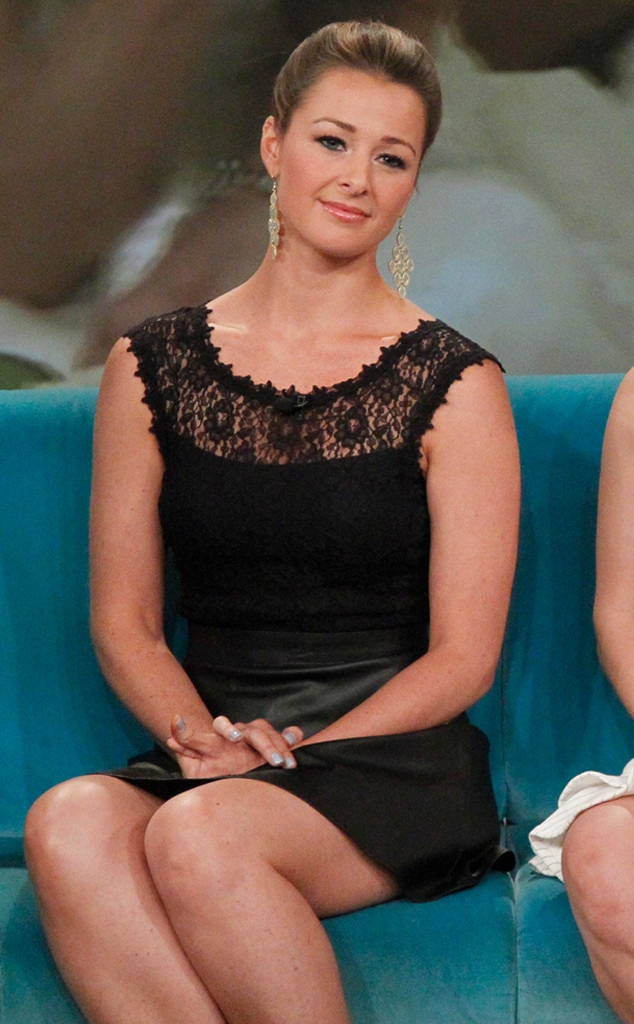 Lou Rocco/ABC via Getty Images
It's been three years since Jamie Otis and Doug Hehner lost their son Johnathan Edward Hehner.
On Saturday, the Married at First Sight couple took to Instagram to pay tribute to their "angel baby." 
"Happy angelversary to our first-born son, Johnathan Edward," Otis captioned a series of photos, including one of the pair crying at the hospital. "Three years ago today I sat on a hospital stretcher pushing and screaming in excruciating pain. I was delivering my baby boy at just 17 weeks, 1 day pregnant."
Looking back at the devastating day, Otis described the pain as an "out-of-body experience" and one that was felt by her soul.
"His little body was…so tiny and fragile, but he was *perfect* with all 10 fingers and 10 toes," she recalled. "I held him close and kissed his sweet face. He was way too small to survive. I hate that I never got the chance to rock him to sleep or bounce him til he laughed. My heart aches I couldn't protect and nurture him. I'd have given *anything* to keep him safe so he could grow to be healthy, happy and strong."
Otis then revealed she still wonders "what it'd be like to have him running around the house."
"Would he have liked cars and trucks or bugs and animals?" she wrote. "I know he is up in Heaven bouncing on clouds and dancing with the angels now. As I kissed his sweet face goodbye, I whispered to him that I would spend my life honoring his and I'll never break that promise."
Near the end of her post, the reality TV star shared a message for other women who have suffered a miscarriage.
"One in four pregnancies end in miscarriage/loss," she wrote. "If you're a mama in the midst of this—the pain is excruciating. I'm so sorry, mama. I won't say 'Everything happens for a reason' or 'At least you know you can get pregnant' [because] I remember secretly hating it every time someone said things like that to me. Like, what could be a good reason for Johnathan not having the chance at life? AND yes I am thankful I can get pregnant, but I wanted THAT pregnancy—THAT baby. What I will say is this: Even though you're going through some of the darkest days of your life, please know the storm doesn't come without leaving a rainbow at the end. And it's OK to cry, scream, and GRIEVE as long as you need."
Finally, she wrote she believes "my angel up in Heaven is watching over us [every day] and we will meet again one day." 
"Until then, I will spend my life honoring his short one," she concluded.
Otis also posted pictures from her pregnancy at the time, as well as a shot of a card she received from her caregivers after the miscarriage. In addition, she shared footage of herself cleaning up a tree she had planted for her little one. 
"I know he's bouncing on clouds with the angels," she wrote alongside the shot.
Hehner also posted a picture from the couple's 2016 pregnancy announcement, which showed them holding a onesie with the baby's due date.
"Today is our sweet angel baby, Johnathan's angelversary," he wrote alongside the pic. "Not a day goes by that we don't think about him and wonder what he would've been like. @jamienotis and I know that he watches over us and his little sister @henleygracehehner every single day. He is always with us. We will always keep his memory alive. We love you so much, Johnathan!"
Back in 2016, Otis wrote a blog post about how the couple picked the name Johnathan Edward. After searching online for different ideas, she read that "Johnathan" means "gift from God" and "silently sobbed."
"We decided to name our baby boy Johnathan because he is truly a gift from God," she wrote at the time. "We love him so much and cannot wait to one day be reunited with this little one. Doug's middle name is Edward after his grandpa. Doug wanted to give him his middle name. Our firstborn will share daddy's middle name. I think this is so beautiful and meaningful. I hope this little boy knows how much his mommy and daddy love him. Just because we had a miscarriage and lost him before we were even able to rock him and bounce him doesn't take away the immense amount of love we have for him. We will never forget our little Johnathan Edward."