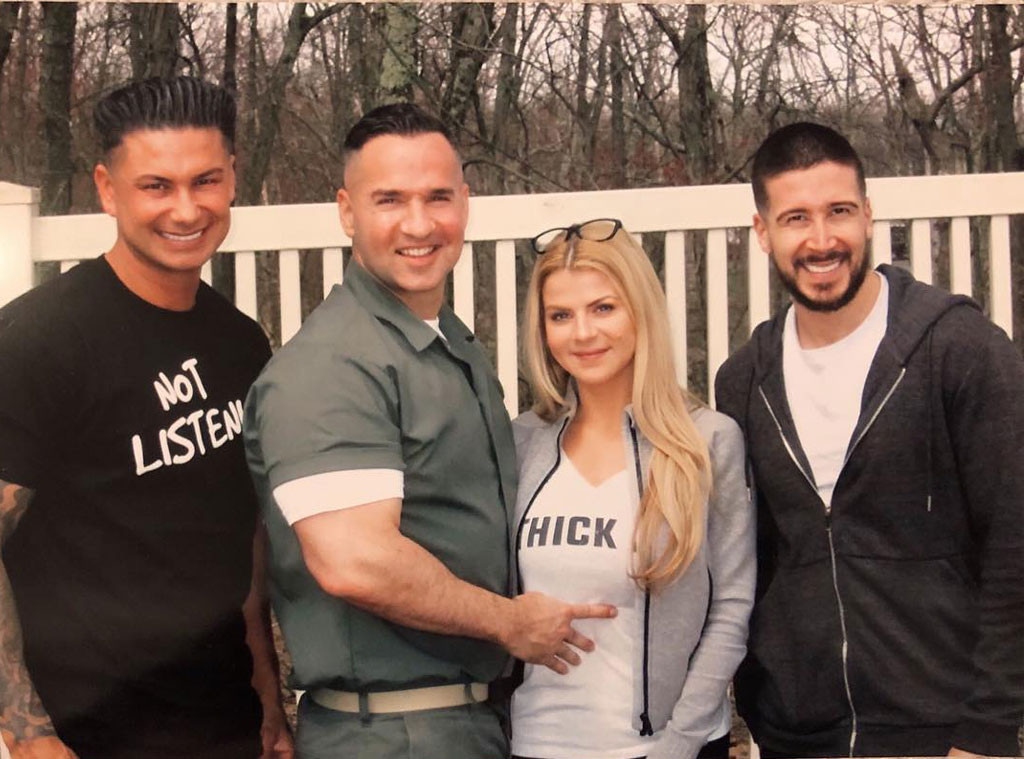 Instagram
While Mike "The Situation" Sorrentino is not partying at the Jersey Shore this summer, the star is keeping his head up while in prison. 
During an appearance on Watch What Happens Live with Andy Cohen, Sorrentino's famous castmate Pauly D dished on the reality star's time behind bars. 
"He's doing really well," the DJ divulged. "I went there to visit him and I thought they were going to basically strip search me and stuff like that—wasn't the case."
 
Pauly described, "It was very laid-back." As for his friend, "He's happy, positive...He's just so happy to get it over with and he just wants to come out."
Back in October 2018, the MTV star was sentenced to eight months in prison after pleading guilty to one count of tax evasion in January. A month after his sentencing, he married his longtime girlfriend Lauren Pesce and turned himself in to authorities to begin his prison sentence the following January. 
 
"He sees Lauren like every week," Pauly D noted. "He's almost done." The star will hit eight months in prison in September. After serving time, the Sitch will have two years of supervised release, as well as 500 hours of community service and a $10,000 fine to be paid. 
During the chat, Andy Cohen also wondered if Pauly saw infamous Fyre Festival founder Billy McFarland when he visited. 
"I did!" he confirmed. "It was cool. He was with his family visiting."
 
"I'm like, This is so weird. We're at picnic tables outside," the reality star recalled. "You picture jail bars and cells and guys with guns—I feel like they could have took my phone. I had a phone on me, everything."
(E! and Bravo are both part of the NBCUniversal family.)