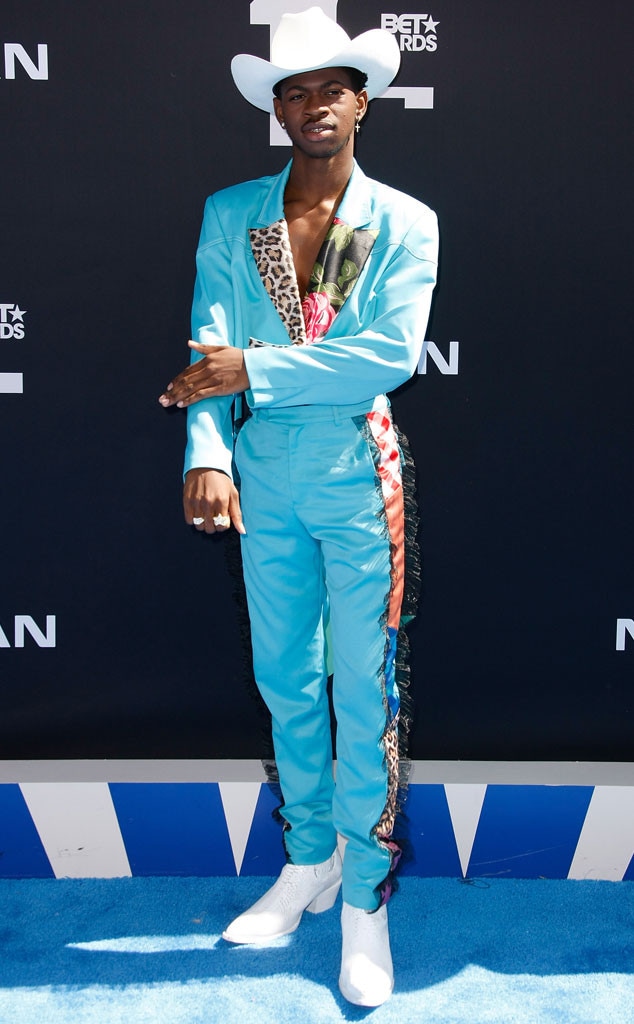 imageSPACE/Shutterstock
Lil Nas X celebrated the end of Pride month with a major announcement.
The "Old Town Road" singer took to Twitter on Sunday evening to share an animated visual of his new single, "C7osure (You Like)," which he dropped last week. While it seemed like business as usual, the 20-year-old star told fans to pay attention to the song's meaning.
"some of y'all already know, some of y'all don't care, some of y'all not gone fwm [f--k with me] no more. but before this month ends i want y'all to listen closely to c7osure," he wrote on social media. Before ending the tweet, he added three emojis: the rainbow flag, the starry-eyed face and the sparkling star.
Some of the lyrics include: Ain't no more actin', man that forecast say I should just let me grow / No more red light for me, baby, only green, I gotta go / Pack my past up in the back, oh, let my future take ahold / This is what I gotta do, can't be regrettin' when I'm old.
While the musician didn't explicitly explain the meaning behind his post, he used his lyrics as a way of to open up about his sexuality and come out as gay.
"Pretty brave tbh considering your fan base is mostly hetero men. Congrats," one fan commented underneath his post. "Proud of you! Sorry you had to deal with the people trying to force you to say it before you were ready, but I'm so glad you were still able to do it on your own terms," another wrote.
YouTube star, James Charles caught wind of Lil Nas X's tweet, and commented, "really happy for u dude."
If anything, the 20-year-old singer pointed out the little ways he hinted at his sexuality. "deadass thought i made it obvious," he shared in a follow-up tweet, alongside a side-by-side photo of his cover art for "C7osure (You Like)," where a rainbow is seen in the skyline.
The musician has been having a great year, and things seem to be looking bigger and brighter from here.