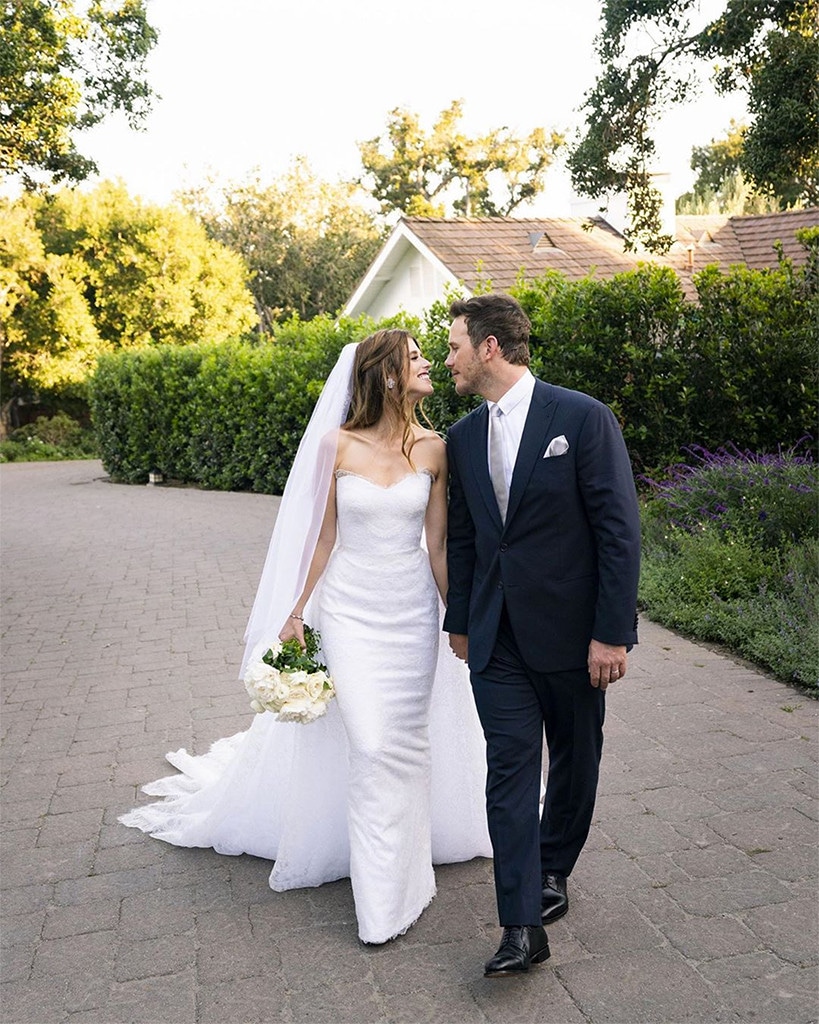 Instagram / Chris Pratt
It's double the celebration for newlyweds Chris Pratt and Katherine Schwarzenegger. 
Two weeks after their "classic and romantic" ranch wedding, the 39-year-old actor and 29-year-old author have jetted off to Hawaii for not only their honeymoon, but also in celebration of Pratt's recent 40th birthday just days ago, a source shared. 
According to the source, the new Mr. and Mrs. have spent several days relaxing and hanging out. "They have been lounging by the pool and taking long walks on the beach holding hands and kissing over and over," the source described. "There's no doubt how happy they are together and completely in love." 
The tropical location has seemingly gotten the husband and wife's stamp of approval. "They both love Hawaii and the laid-back vibe. They chose a place that is extremely quiet and peaceful," the source said. "There's not many people around and there's nowhere else more perfect for them to celebrate this new chapter in their lives."
That sweet chapter kicked off on June 8 when they tied the knot in front of loved ones at the San Ysidro Ranch in Montecito, Calif. "Yesterday was the best day of our lives!" the groom wrote on Instagram the next day. "We became husband and wife in front of God, our families and those we love. It was intimate, moving and emotional. We feel so blessed to begin this new chapter of our lives. We are so thankful to our families and our friends who stood with us and grateful to Mr. Giorgio Armani who created a once in a lifetime dress for Katherine to wear and for me, the perfect suit. This morning we feel nothing but blessed."
On Friday, the social media love continued for the pair when Schwarzenegger sweetly wished her new husband a happy birthday. 
"Happy birthday to my darling angel face! So beyond blessed to laugh with you, love you, go on adventures with you, kiss you and live this magical life with you," she wrote. "You make life joy filled! I love you so much! Happy happy!"