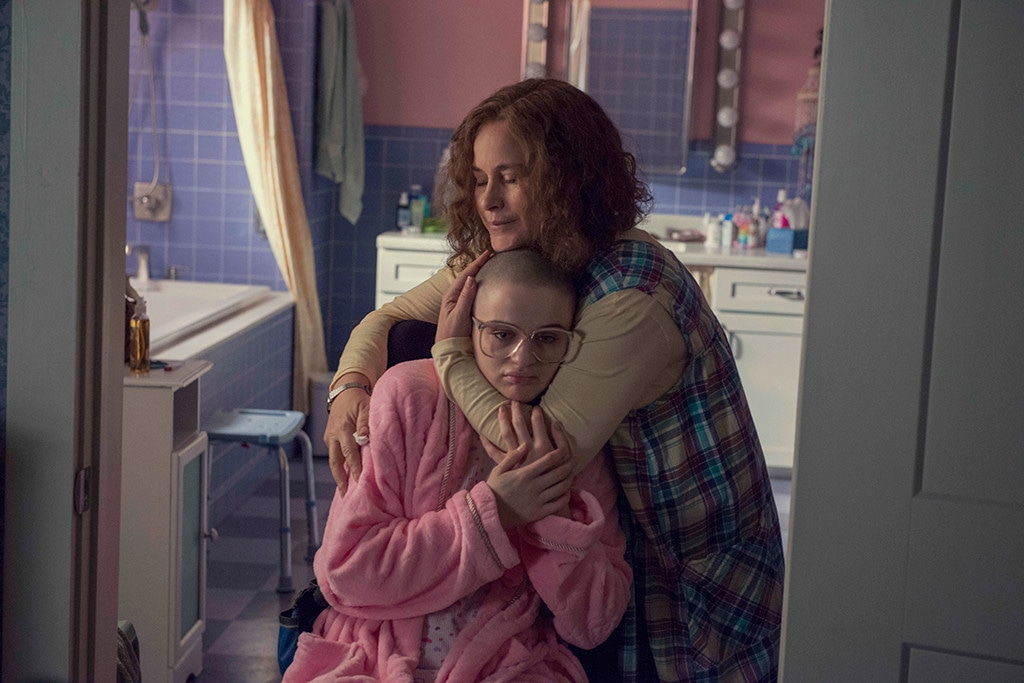 Hulu
Is somebody missing Gypsy Rose Blanchard? The Act star Joey King, who portrayed Gypsy Rose on the series, took to Instagram to share behind-the-scenes photos from the Hulu series.
In the snaps, King is filming a key scene in the Blanchard family bathroom where her character waited while Dee Dee (Patricia Arquette) was murdered. She also shared snaps of the fake bloody knife, gloves and a pill bottle, but it wasn't all darkness. Scroll through to see a happy photo of King with Arquette, the two bonded while playing mother and daughter.
"For me, I've picked up so many friends along the way doing what I do. It is normal for me to stay in contact with people I've worked with, but my relationship with Patricia, I would say is very different from any relationship I've ever had with an actor on set," King told E! News.
"Her and I went through so much together and I learned so much from her. She just became like family to me," King added about her relationship with Arquette.
"She really took a lot of care in making sure I was safe and OK on set…I had a couple nude scenes and she was right there making sure everyone was doing what they were supposed to do, and every monitor was turned the way it was supposed to be turned. That kind of thing. It means so much when someone you admire and love takes such good care of you. I got sick on set one time and she made me chicken soup," King said. "She taught me what kind people are like, you know?...My relationship with Patricia is completely unique to anything I've ever felt before."
Both King and Arquette are getting Emmy buzz for their performances on the Hulu miniseries that's based on real events.
King said the role was unlike anything she's done before. "That's why I love it so much, because I was able to showcase something that I haven't showcased before, that I can completely transform myself, that I am capable of portraying a different person. It was really exciting for me," King told E! News. "This role, the way I approached her, was very much different than how I've approached any other role. I decided to strip away everything I thought I knew about acting, about anything, and just completely try and dive in and become someone else who's alive."
See her at work in the first season of The Act, now streaming on Hulu.