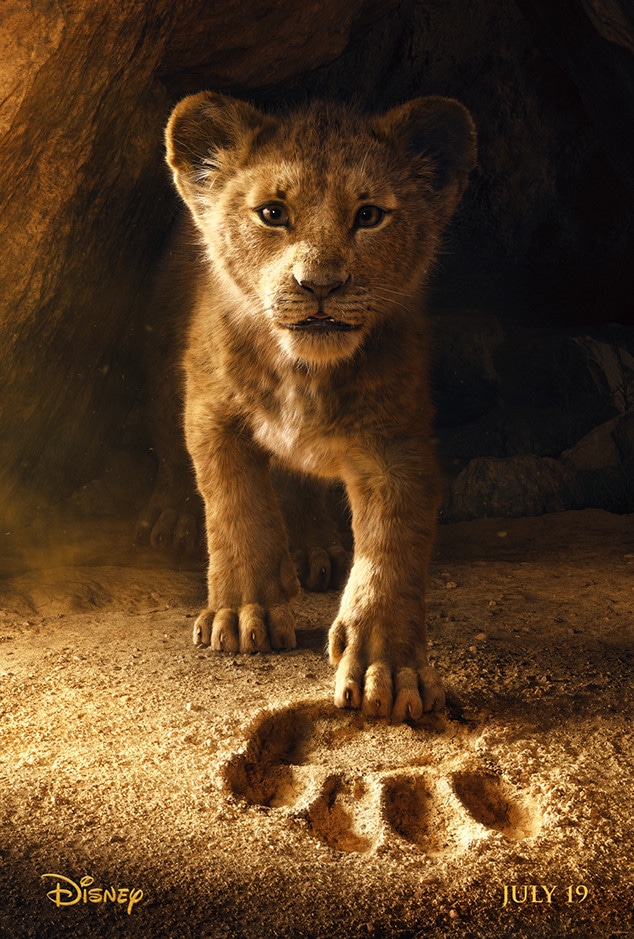 Walt Disney Studios Motion Pictures
Summer is here y'all and it's not going anywhere!
As we gear up for months of beach time and picnics in the park, we can't forget about one of summer's most obvious must-do activities...going to see summer blockbusters.
June was full of a lot of great movies including Booksmart, Toy Story 4 and Late Night, and luckily for all you movie buffs out there July is keeping the ball rolling.
One of the most-anticipated movies of the year AKA The Lion King, finally hits theaters this month and we can barely contain our excitement.
The Disney live-action film however is only the beginning when it comes to movies you're going to want to see in theaters as soon as possible this July.
There's the Spider-Man sequel, Spider-Man: Far From Home for example and Once Upon a Time in Hollywood starring both Brad Pitt and Leonardo DiCaprio and we will be seeing them both stat!
To see all of the different movies coming to a theater near you this month, keep scrolling.
Trust us, you're going to want to be at the movies for weeks and we have a feeling it won't just be because it'll be air-conditioned.
Make sure to vote for the movie you'll be seeing first in July below. We can't wait to see what you choose!
Spider-Man: Far From Home: July 2
Following the events of Avengers: Endgame, Spider-Man (Tom Holland) sets off on a school trip to Europe with his friends. While there he is faced with a new challenge that causes him to have to step up in order to make a difference and save the world like his fellow heroes would do and his mentors have trained him to do.
Midsommar: July 3
This movie might sound wonderful since it follows a couple's travels to Sweden for the iconic mid-summer festival, but it is actually dark and haunting. While in Sweden the couple and their friends quickly realize that their idyllic retreat is not safe, but is instead full of violent and bizarre events at the hands of a pagan cult.
Crawl: July 12
Horror film fans get ready, because Crawl is coming to theaters this month. In the film, a woman finds herself trapped in a flooding house during a category five hurricane and must fight to save both her life and her fathers. Oh, and there are alligators too.
Summer Night: July 12
This coming-of-age story stars Analeigh Tipton, Lana Condor, Victoria Justice, Justin Chatwin, Callan McAuliffe and more actors. It centers around romantic relationships, friendships and summer nights in Texas as everyone tries to navigate their own stories within the group.
Stuber: July 12
Uber driver Stu (Kumail Nanjiani) gets more than he bargained for when he picks up a passenger named Vic (Dave Bautista), who turns out to be a cop that uses his ride-share as his means to capturing a brutal killer. Throughout the ride he tries to keep his cool, not die and hold on to his five-star rating.
The Lion King: July 19
Disney's live-action remake of the classic film will tell the story of Simba (Donald Glover), who fleas his home after seeing his father's death only to return one day and honor him by leading his pack back out of darkness. This epic movie is jam-packed with stars including Seth Rogen as Pumbaa, James Earl Jones as Mufasa, Beyoncé as Nala and more.
Once Upon a Time in Hollywood: July 26
From Quentin Tarantino, Once Upon a Time in Hollywood shines a light on old Hollywood during the beginning of the end of its Golden Age in 1969 in Los Angeles. As faded TV star Rick Dalton (DiCaprio) and his stunt double Cliff Booth (Pitt) try to achieve fame and success as the landscape, which includes up-and-coming stars like Sharon Tate (Margot Robbie), begins to change and the famed Charles Manson (Damon Herriman) comes to town.
July is already here, so what are you waiting for? It's time to head to the movies! 
July 2019 Blockbuster Poll