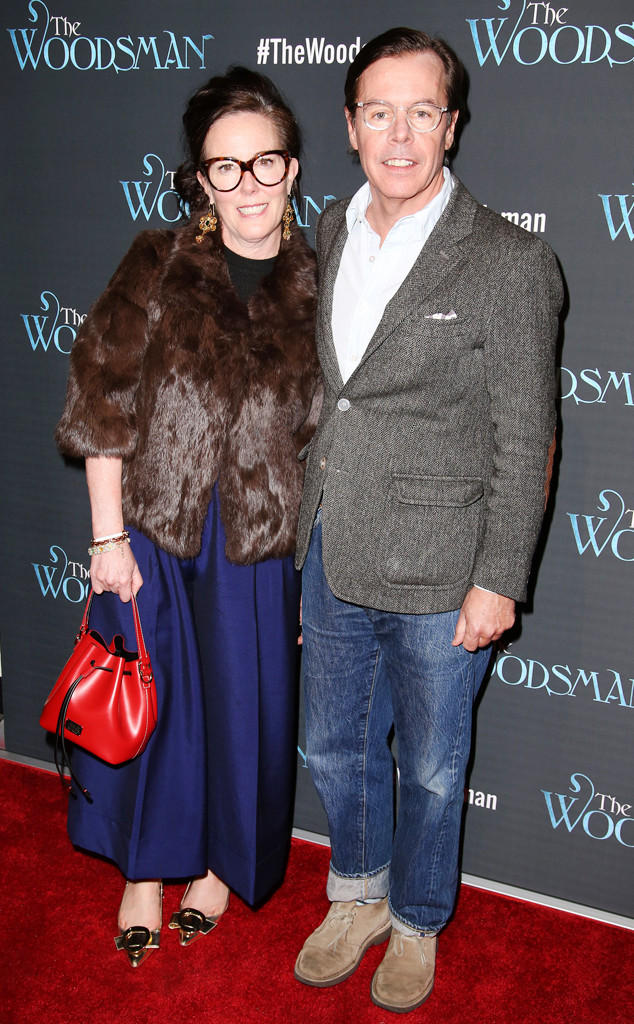 Walter McBride/Getty Images
It's been just over a year since the world lost Kate Spade. On Thursday, Andy Spade took to Instagram to pay tribute to his late wife.
In the touching post, the fashion designer's spouse shared a picture of a Christmas tree—a likely nod to Kate's Dec. 24 birthday—and revealed he had planted it with their daughter Frances Beatrix Spade ("Bea" for short).
"Dear Katy, this tree is for you," he began. "Bea and [I] are planting it outside of our big window to keep your magical spirit and energy close to us [every day]. It will bless our new home in California and radiate your essence 365 days a year. You were illumines and we feel your presence wherever we go."
Andy then expressed his gratitude for Kate and "all of the wonderful gifts" she had given him over the years.
"For your beauty, intelligence and grace under pressure. For your boundless generosity, unflappable honesty and kindness to all living things. For your strength, courage and conviction to your ideals. For your belief in me and so many others. For your infectious laughter and sharp wit," he continued.