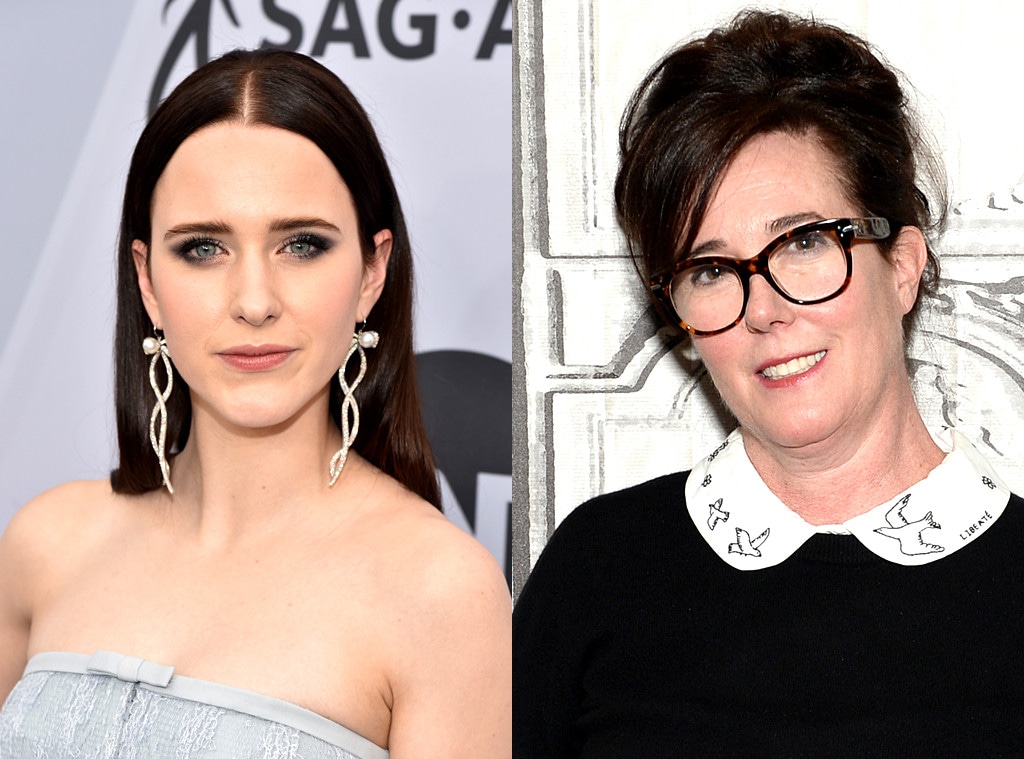 John Shearer/Getty Images for People Magazine, Andrew Toth/FilmMagic
Award-winning The Marvelous Mrs. Maisel star Rachel Brosnahan is honoring her aunt Kate Spade's legacy in a special way.
The actress was recently named the new face of the late designer's fashion brand Frances Valentine, which is named after her 13-year-old daughter, Frances Beatrix Spade, to promote its new handbag line. Brosnahan, the 28-year-old daughter of Spade's brother Earl Brosnahan, said on NBC's Today show on Wednesday that her aunt's best friend and business partner Elyce Arons had approached her about the deal.
"When Elyce asked, it just seemed like the most natural thing," Brosnahan said. "I think when you lose someone you love very, very much, you spend a lot of time trying to think about how to keep their spirit alive, how they can live on for you, and that's through memories, but also, in Katy's case, there is so much of her, and this was an opportunity for us to celebrate her life and her legacy and how much she meant not only to us, but to so many other people and the impact that she's had on the fashion industry. It was a really special experience, and the collection is just beautiful."
"The bags are just stunning," she said. "They're bright and colorful and have beautiful shapes and I know Kate had always talked about being inspired by my grandmother June, her mother, ripping things straight out of her closet, and I feel like that spirit still lives on as well. So, it's really lovely to see those special pieces of our family reflected through this collections and the ones before."
Spade was found dead of suicide at age 55 last June. Brosnahan paid tribute to her on Instagram after she passed away.
"She had a light that words can't capture but touched everyone she came into contact with," she wrote. "She was exceedingly kind, beautifully sensitive, insanely talented, funny as heck and one of the most generous people I have ever known. She was effervescent. Hug your loved ones extra tight today."
On the Today show, Brosnahan called her aunt "one of the kindest and most generous people I've ever had the privilege of knowing."
"We were so touched, I think, hearing, in the wake of this unthinkable tragedy that we all experienced together, how many other people had been touched either by her personally, by her work, by her designs," Brosnahan said. "It was something that really meant a lot to us and still does."