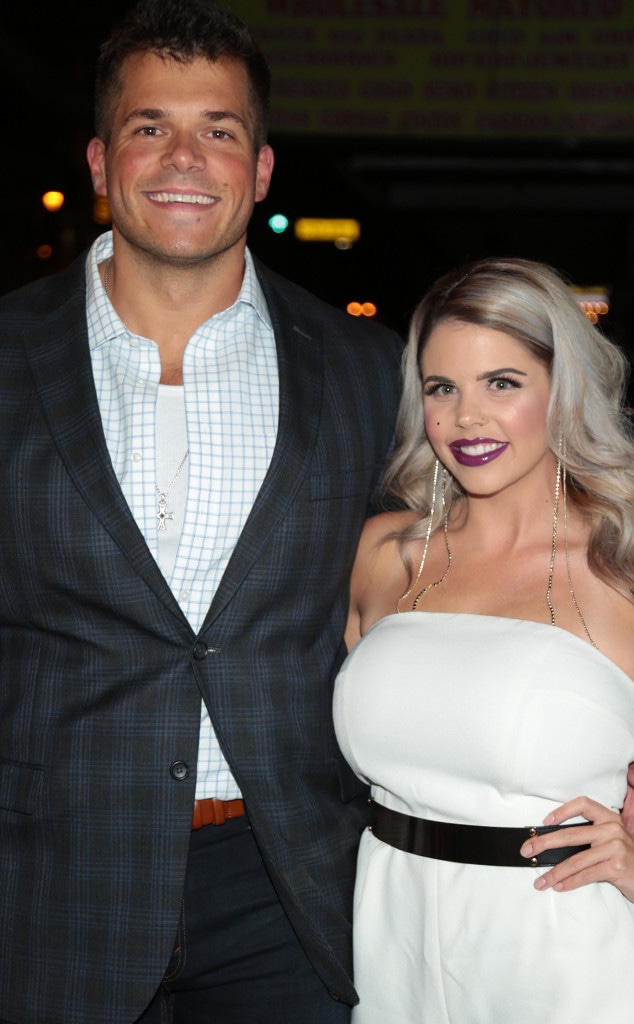 GP/Star Max/GC Images
Has MarLena reunited? That's what many Big Brother fans believe after Mark Jansen and Elena Davies recently posted similar bedroom shots on their Instagrams.
So today, Davies is putting any and all romance rumors to rest, addressing their current status on the latest episode of her podcast MiscELENAeous. (The season 19 alums dated for nearly two years before announcing their split in early March.)
"Let me clarify, the timeline of our relationship…has been distorted a bit," the reality TV star said. "I didn't announce our breakup until almost a full month later. And when he and I did reconnect, it was in no official capacity due to not really knowing where it could lead and some other circumstances."
Though she kept their reunion a secret, she began "nonchalantly" mentioning it to people when it started to fizzle out. "Who hasn't gotten back together with an ex?" Davies continued. "I know rumors are circulating heavily again due to our Instagram posts. Unfortunately I am going to leave you a little bit unsatisfied."
And while the pair are not getting back together, Davies insists everything that happened between them was wholeheartedly real—and not for attention. (You can ignore those Instagram pictures of them sitting solo in identical beds.)
"You can just ask my mom who watched me lay in bed and cry off and on for three months," she confessed. "I have appreciated and loved all of you who have loved and supported us and I would never take advantage of that. I would never manipulate you guys in any sort of way. Everything that has happened, has not been fabricated in any sort of way."
In March, Jansen revealed on his podcast Find Your Fortitude that they had ended their relationship. "I was in love with Elena," he confessed. "I wanted to start a family, start a life with her." Alas, he went on to explain that they had a "rocky relationship" and "broke up so many times."
His ex, for her part, addressed the split on Instagram. "I am so very sad to share my narrative of the split between Mark and myself," she said, teasing her podcast. "This is my most vulnerable episode."
Today, she wishes nothing but the best for Jansen. "I do love him very very very much, still," she said. "I don't think anyone is shocked to hear that. But I do have some self-growth and reflecting to do before I can enter any kind of relationship."
And now, she is ending the conversation. "Out of respect for Mark, and my hope in what could be for us, I am leaving this narrative much more private for now," she concluded. "I am a normal girl who loves this one guy and I don't know what the future holds yet. But I am hopeful and I am excited to find out."