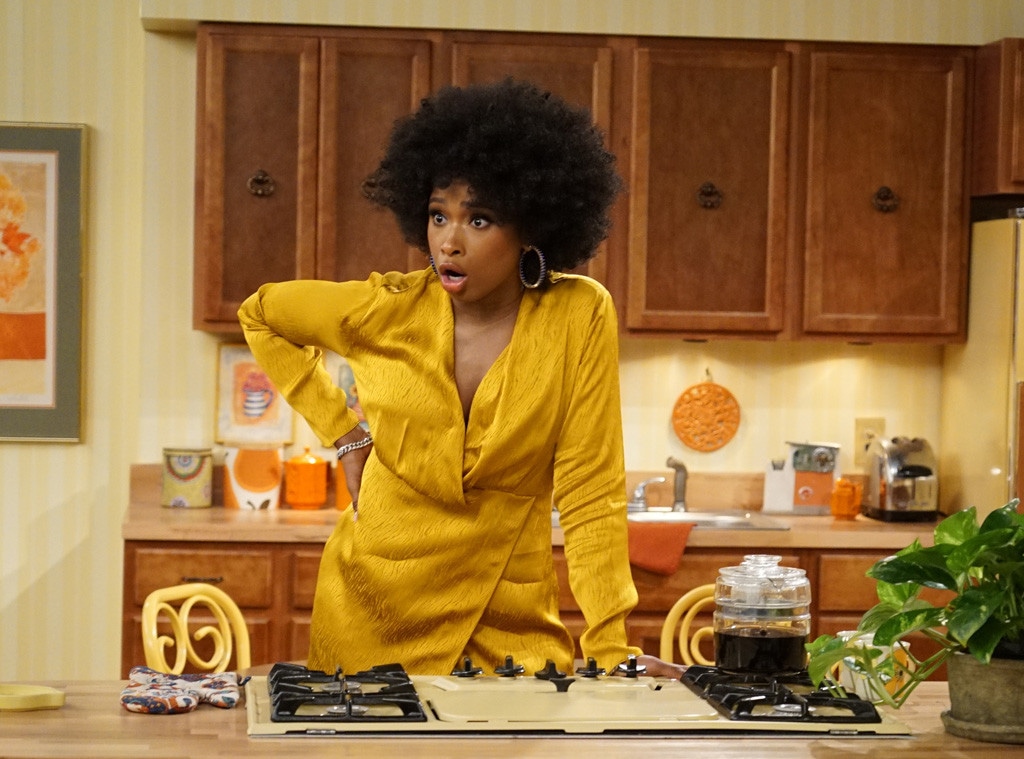 ABC
Jennifer Hudson did that. That being she somehow made The Jeffersons theme song, one of the most iconic TV theme songs, better.
The Grammy and Oscar winner was tapped by ABC to perform the song ahead of their staging of The Jeffersons' pilot episode as part of the special Live in Front of a Studio Audience.
Hudson brought the house down. Effortlessly. See it below.
Hudson was all over Instagram with posts from behind the scenes of the special. She snapped pictures with Jackée Harry, Jamie Foxx, Woody Harrelson, Marisa Tomei, Will Ferrell, Wanda Sykes, executive producer Jimmy Kimmel and more. In one post, Hudson said, "Hands down this was by far the funniest thing I've done in my career!!! We finally got a piece of the pie!!!!"
The special, which was hosted by Kimmel and All in the Family and The Jeffersons creator Norman Lear, featured A-list stars recreating classic episodes of the beloved sitcoms.
"They have said over and over again that these two shows were meant for the '70s and would not work today. We disagree with them and are here to prove, with two great casts depicting All in the Family and The Jeffersons. the timelessness of human nature. I cannot wait to see what these glorious performers make in our time of these indelible characters, and I couldn't be more grateful for Jimmy Kimmel, Sony and ABC for their collective willingness to conceive and pursue this never-been-done-before event," Lear said in a statement when the show was announced.
The cast also included Marisa Tomei, Ellie Kemper, Ike Barinhotlz, the original Florence from The Jeffersons Marla Gibbs, Anthony Anderson, Amber Stevens West, Sean Hayes and more.
And in case you were wondering if it really was live, see some reactions when Foxx messed up a line right here.