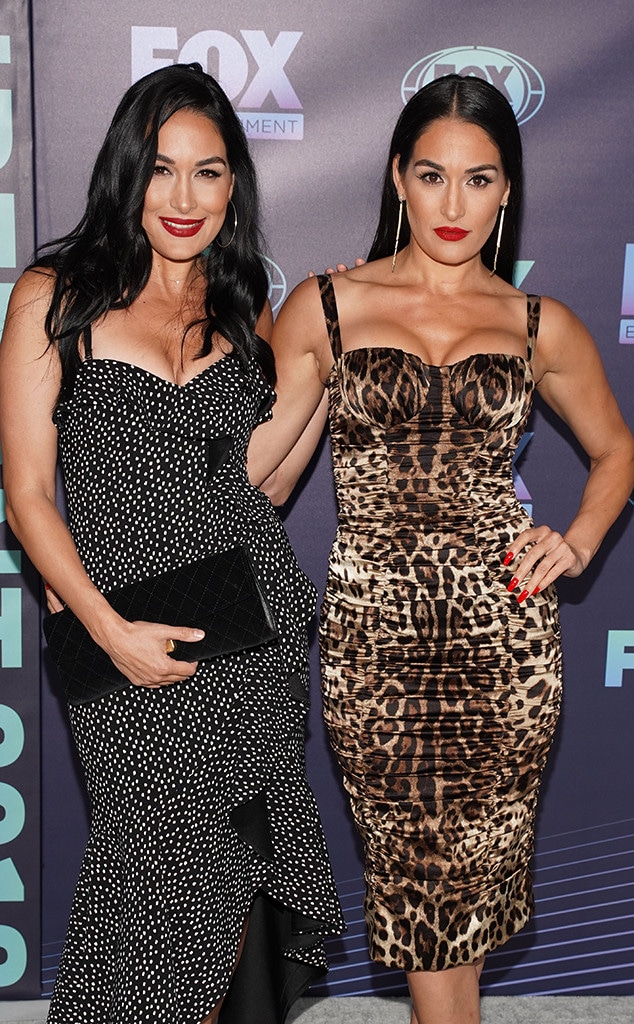 Manny Carabel/WireImage
Nikki Bella wants to set the record straight!
As the WWE superstar continues to share parts of her life with the public, rumors continue to surround her personal life. One topic that Nikki can't seem to escape is whether or not she wants to have kids.
"I am totally obsessed with my career. I love it. It's my passion. I get to talk to you all every week…that is a little reason why I don't want kids," Nikki shared on a new episode of The Bellas Podcast. "I don't have time for it. I look at my sister and my sister is the best form of birth control ever made. I look at her and I get exhausted and I'm like, 'How can I have a kid right now in my life?'"
She continued, "I'm just in a different place in my life. I'm in a different place than I was a year ago than I was three years ago, five years ago…One day I do want to be a mom. But that's just not right now, my ovaries and I are just not craving it."
While Brie Bella was supportive, she couldn't help but push back and acknowledge the fact that many fans who have followed Nikki's career have heard her hopes of starting a family.
Ultimately, the E! reality star is at a different place in her life where kids aren't part of the equation just yet.
"I'm on this journey of life too, just like everyone else. Your decisions happen to change and timing is off or you think you really want something and you really don't. And right now I just don't want it in my life and that's okay," Nikki proclaimed.
Another rumor that the co-founder of Birdiebee couldn't help but address involves her living situation with Artem Chigvintsev.
"And while we are at it, I'd like to clear up another rumor," Nikki shared. "Artem and I do not live together," she shared. "He has his own house, I have my own house, and I'm seeing these headlines, but we do not live together."
Besides, these two don't even call themselves an official couple yet. 
Consider these rumors officially killed!