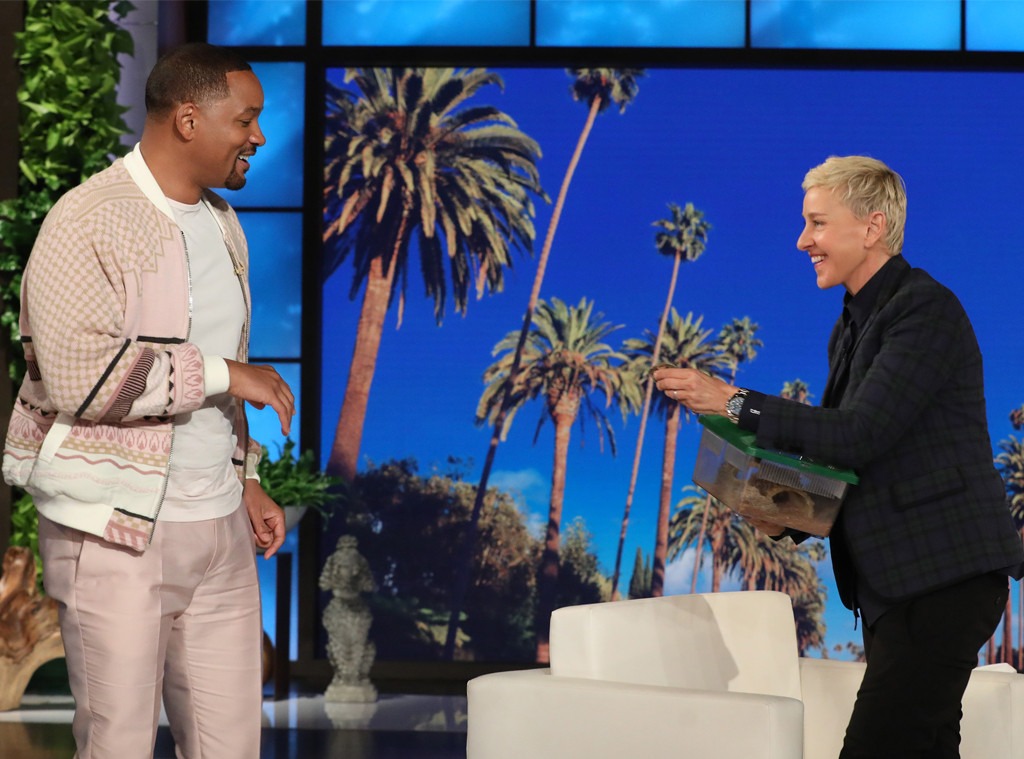 Michael Rozman/Warner Bros.
It feels like we're back in the Willennium—and we're certainly not complaining.
To kick off his appearance on The Ellen DeGeneres Show today, Will Smith walked out on set to his 1997 hit "Gettin' Jiggy Wit It"—and proved to fans that, even at 50, he can still do just that. As the audience danced (and cheered) along, the singer-actor rapped along to the cult classic's first verse and chorus. 
After the captivating and impromptu performance, the Aladdin star joked to host Ellen DeGeneres that there would be na na na na follow-up interview. "Thanks a lot Ellen, it's been great," he said. "That's all we have time for! Thank you very much everyone."
For her part, DeGeneres was in awe. "Hi Will, that was enjoyable!" she said. "I had a front row seat to that wonderful performance of yours." All that magic before he had even sat down!
Later, joined by his Aladdin co-stars Mena Massoud and Naomi Scott, Smith opened up about stepping into Robin Williams' iconic Genie character—and how he relied on his own Fresh Prince of Bel-Air experience to make it his own. 
"The music is where I found my in to the Genie," the actor, wed to Jada Pinkett-Smith, explained. "'A Friend Like Me' was the first song that I messed with in the studio and then I found that hip hop flavor."
"I was like, 'Oh, I can just use my Fresh Prince persona and use that 'cause the Genie's been forward and back in time, so he can pull references from anywhere," he continued. "So I mirrored that. The hip hop in was where I saw I could put my own signature while maintaining the nostalgic value."
Watch Smith's full, epic performance above!