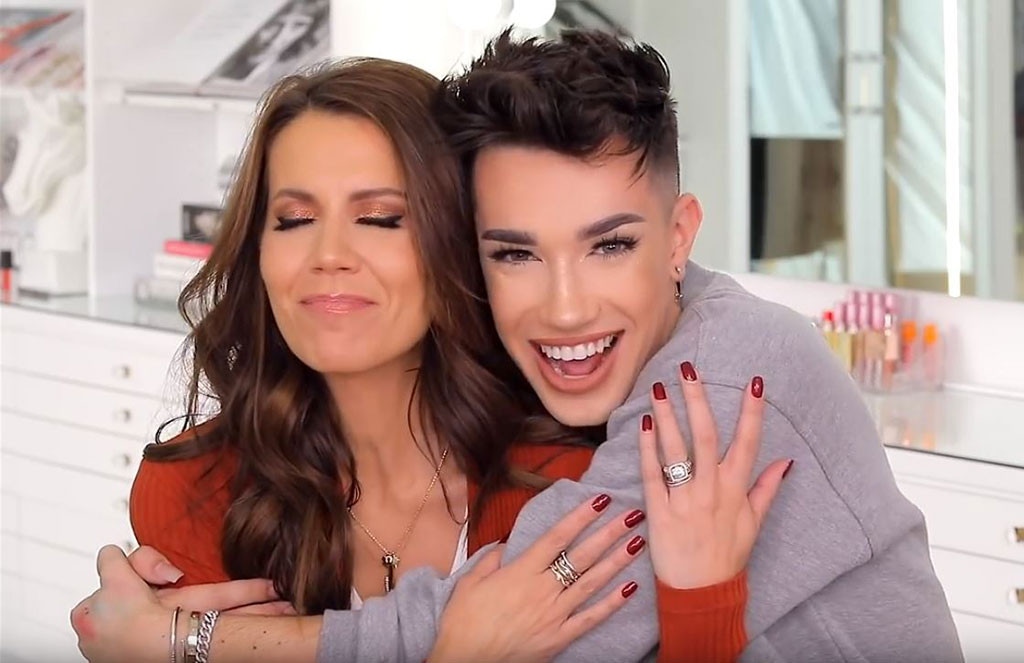 YouTube
Pop culture fans continue to pick a side in James Charles and Tati Westbrook's explosive feud.
Less than a week after the YouTube community learned these two are no longer friends, some couldn't help but sound off on the drama that has yet to simmer down.
It all started when Tati released a 43-minute video expressing the hurt she felt over James' recent actions. For starters, James promoted Sleep Vitamins by SugarBear Hair, which is a direct competitor of Tati's brand Halo Beauty.
"It was more than one thing and it wasn't just specifically about vitamins or Halo, but it was just about being lied to and feeling disrespected," Tati explained.
Since the video surfaced, James has lost more than three million subscribers with many siding with Tati. But in the YouTube community, some are split.
Earlier this week, Nikita Dragun tried to defend James by sharing messages with the YouTuber that suggest James didn't intentionally promote Tati's rival.
"Heard a situation needed some clarification," Nikita shared. "My friend was in an emergency and texted me in the moment... unfortunately since @dragunbeauty used all of our marketing budget on the fantasty, i connected him with sugar bear. nothing shady."
For Gabriel Zamora, he made his opinions known on Instagram Stories.
"In the grand scheme of it all, you have to really like check in with yourself and really think about, 'Is this really, like, a thing?' Because if not you're going to be sitting on the internet crying over vitamins when things are really going on around the world," he shared with his fans.
After receiving criticism online, Gabriel posted a YouTube video where he elaborated on his stance.
"I'm just confused as to what happened. I'm like, wait what was done? What did this person do? What did James do?" he questioned. "She made a deal out of this whole vitamin situation. She went on to cry and heavily imply... she doesn't seem to think that 'Hey guys, it's not about James. Hey guys, me and James are gonna handle this privately.'"
Others, however, are more on Tati's side and questioning James' actions.
"There is a reason that Nathan banned James Charles from ever coming over to our home again," Jeffree Star reportedly said in a since-deleted tweet. "There's a reason why I haven't seen him since @GlamLifeGuru's birthday in February. He is a danger to society. Everything Tati said is 100% true."
And to further add fuel to this drama-filled story, model Jay Alvarrez is revealing that James slid into his DMs. In the messages purportedly from James, he referred to Jay as "hot" and daddy."
E! News has reached out to James' team for comment.
For now, James is reportedly keeping a low-profile in Australia before embarking on a national speaking tour in June. As for Tati, she is taking a break from new videos as she thanks fans for their support.
"There won't be a video tomorrow. My heart is still too heavy. I feel like I need to remind you that we can hold truth & inspire change without grabbing onto hate," she recently wrote on Twitter. "Honor your blessings, don't abuse them. Celebrating pain will only bring it to your door. love you guys, see you soon."