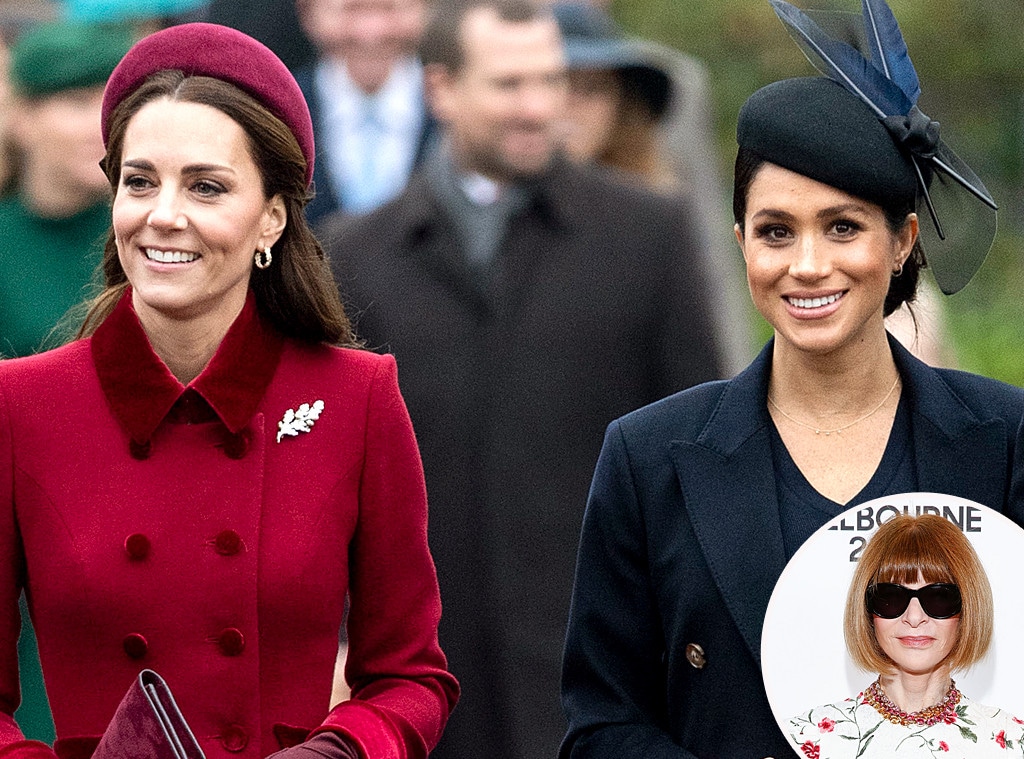 Getty Images
Hollywood royalty typically grace the carpet at the annual Met Gala, but Anna Wintour has her sights set on actual royalty. That's all.
Vogue magazine's famous editor-in-chief, co-host of the prestigious, star-studded fashion event and curator of its guest list, told NBC's Today show's Jenna Bush Hager on Friday that she would like Meghan Markle and Kate Middleton to one day team up and attend the gala.
"I would love to have the Duchess of Sussex and the Duchess of Cambridge together," she said. "That would be my dream couple. They could leave their husbands at home. The two of them, I want."
Anna's comments come amid months of rumors that Kate and husband Prince William are feuding with Meghan and her husband and his brother Prince Harry, which have been fueled by the recent separation of their royal households.
Anna has met Kate before, at a 2018 reception to mark the creation of the Commonwealth Fashion Exchange initiative at Buckingham Palace. Anna and Meghan have never met.
The royal family typically avoids celebrity galas, although William and Kate, known for her stylish looks, have occasionally attended film premieres and the BAFTA Film Awards in their native London and also went to the BAFTA Brits to Watch Gala in Los Angeles in 2011 during a U.S. tour.
Meghan, another fashionista, who is set to welcome her and Harry's first child any day now, had attended a slew of star-studded events when she was an actress and cast member on the TV show Suits. She quit her quit her career in 2017 after the couple's engagement. She has never attended the Met Gala.
The annual event, benefitting New York City's Metropolitan Museum of Art's Costume Institute, is set to take place this Monday.
(E! and NBC are part of the NBCUniversal family.)