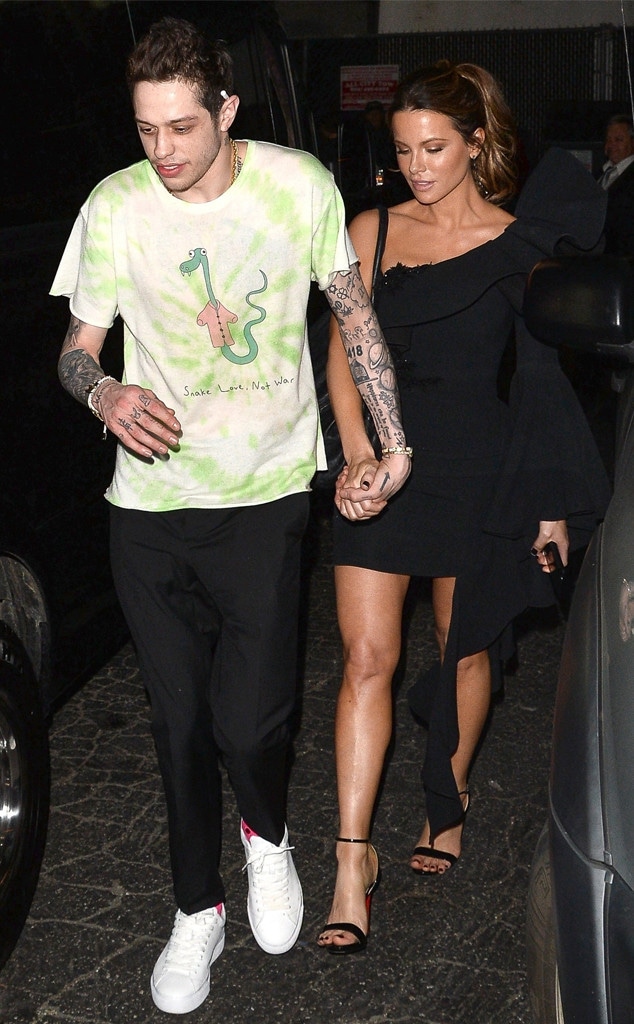 Backgrid / BACKGRID
Pete Davidson and Kate Beckinsale's romance "ran its course," a source tells E! News.
What started out as a "casual" relationship appears to be fizzling out. Fans of the unlikely pair began to suspect that things were winding down between Pete and Kate after weeks passed without sightings of the A-list couple. Now, a source tells E! News that the "casual" romance simply "ran it's course."
While the romantic side of their relationship seems to be over, that doesn't mean the celebs are cutting each other out completely. The source adds, "They still talk and are very friendly."
During the course of their brief courtship, Kate and Pete attended parties, hockey games and even enjoyed dinner with Beckinsale's parents. Whenever the cameras caught a glimpse of the pair together, the Brit and native New Yorker always sported a charmed smile. 
And why would they stop talking when they clearly enjoy each other's company? A source previously told E! News, "When they are apart they talk a lot and never run out of things to say. He always has her laughing and that's a good feeling to have."
Watch:
Kate Beckinsale Addresses Relationship With Pete Davidson
Their relationship has garnered quite a bit of attention, however, which was a shock to even Kate and Pete. In an interview with the Los Angeles Times, the Widow star said she is "surprised by the interest" in her romance with Davidson. "I've never been in this position before — never dated anybody who comes with their own bag of mischief," she noted.
Moreover, she said the amount of attention feels a "bit tired." 
As for Pete, he would rather people didn't ask about their 20-year age difference. Davidson said during one SNL appearance, "Apparently, people have a crazy fascination with our age difference. But it doesn't really bother us."