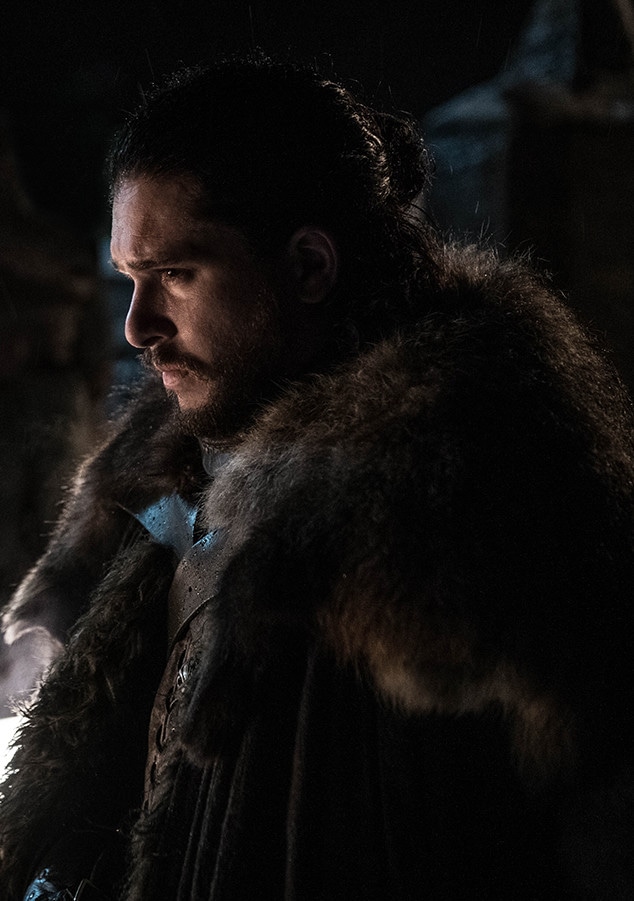 HBO
By now, you know a lot went into the production of Game of Thrones' final season. There were weeks of night shoots for one particular battle that left the cast exhausted. It was a labor of love, an undertaking, to give the show the ending it deserves. And Kit Harington doesn't want to hear your opinion.
"How I feel about the show right now is quite defiant. I think no matter what anyone thinks about this season—and I don't mean to sound mean about critics here—but whatever critic spends half an hour writing about this season and makes their [negative] judgement on it, in my head they can go f--k themselves. 'Cause I know how much work was put into this," Harington told Esquire.
"I know how much people cared about this. I know how much pressure people put on themselves and I know how many sleepless nights working or otherwise people had on this show. Because they cared about it so much. Because they cared about the characters. Because they cared about the story. Because they cared about not letting people down," he continued.
So, save your griping for somebody else, don't approach Harington about it.
"Now if people feel let down by it, I don't give a f--k—because everyone tried their hardest. That's how I feel. In the end, no one's bigger fans of the show than we are, and we're kind of doing it for ourselves. That's all we could do, really. And I was just happy we got to the end," he said.
The cast have all said various things about the end of the show, from warning viewers they may not be happy with the ending to voicing their own satisfaction.
During an appearance on The Zoe Ball Breakfast Show, Harington said he's "maybe not happy, but very satisfied" with how things wrap up in Westeros.
"I'm so excited for people to see it," Harington told Ball back in January 2019. "I think it's going to be extraordinary, hopefully it'll change TV again like it did originally, and break boundaries. I think it might."
"It's like when you finish a book, you're not happy it's over are you? You don't finish a good book and say, 'I'm happy I finished that'," Harington said. "But you have this grief that it's over, and it's exactly same with nine years doing this show. No matter how it ended, or how it does end, there's always this bit of you that's like, 'oh'; there's this loss around it."
Game of Thrones airs Sundays, 9 p.m. on HBO.