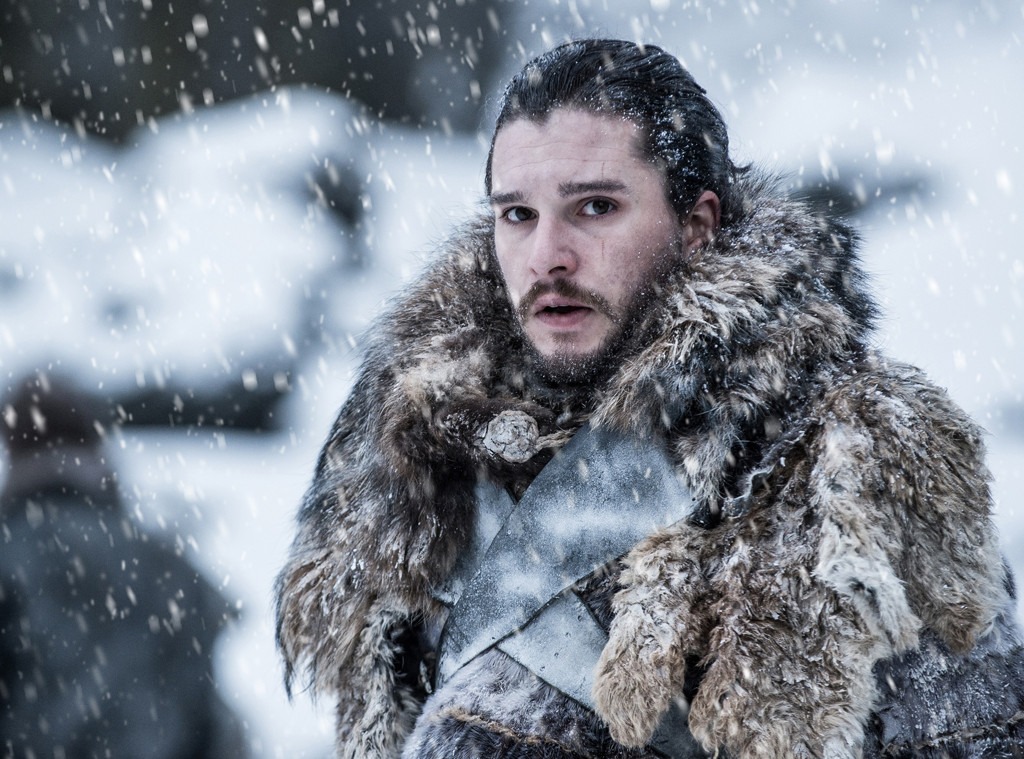 Game of Thrones has already sent ripple effects through the television landscape over the previous seven seasons, and now with the upcoming eighth and final season, well, it could very well change everything as we, the viewers, know it.
While on The Zoe Ball Breakfast Show, Kit Harington spoke candidly, as Harington tends to do, about the end of the HBO series. He said he's "maybe not happy, but very satisfied" with how things wrap up in Westeros.
"I'm so excited for people to see it," Harington told Ball. "I think it's going to be extraordinary, hopefully it'll change TV again like it did originally, and break boundaries. I think it might."
Like his costar, Emilia Clarke, Harington said he's had a feeling of grief now that the show is over (for him, filming has wrapped, it's not over for viewers just yet).
"It's like when you finish a book, you're not happy it's over are you? You don't finish a good book and say, 'I'm happy I finished that'," Harington said. "But you have this grief that it's over, and it's exactly same with nine years doing this show. No matter how it ended, or how it does end, there's always this bit of you that's like, 'oh'; there's this loss around it."
At the Emmys, after Game of Thrones took home the 2018 award for Outstanding Drama Series, Clarke and Nathalie Emmanuel spoke about how weird it was to wrap up.
"It's bittersweet, we've all done a lot of crying. There's been a lot of crying on set," Clarke told us.
"The week after we finished was a really weird week," Emmanuel said.
"Oh my god," Clarke added.
"I just felt kind of disjointed and a bit, like, 'Ohhh,'" Emmanuel said.
"Genuine! Existential crisis, like, legit, where you're like, 'What?'" Clarke said.
"What does my life mean without Game of Thrones?" Emmanuel said.
"Everyone was broken at the end. I don't know if we were crying because we were sad it was ending or if we were crying because it was so f--king tiring," he told GQ Australia. "We were sleep deprived. It was like it was designed to make you think, 'Right, I'm f--king sick of this.' I remember everyone walking around towards the end going, 'I've had enough now. I love this, it's been the best thing in my life, I'll miss it one day—but I'm done.'"
Game of Thrones premieres Sunday, April 14 at 9 p.m. on HBO.