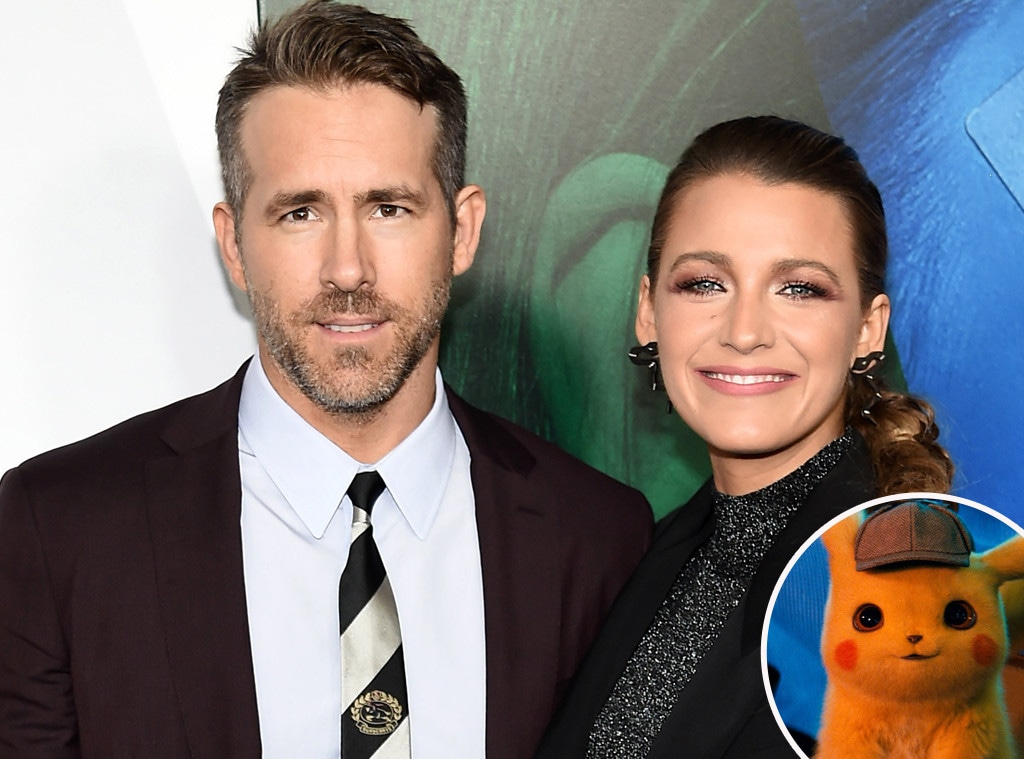 Getty Image/Warner Bros.
Blake Lively doesn't need to catch 'em all.
The actress proved she has eyes for only one Pokémon on Wednesday after she posted a flirty comment on Instagram about Ryan Reynolds' new movie Detective Pikachu.
Reynolds recently shared a clip showing footage from the characters' "audition" process. Everyone from Psyduck to Jigglypuff tried out for a part. Of course, Reynold's character Pikachu was also seen in the video. 
"Footage from my ACTUAL audition for #DetectivePikachu," he captioned the clip. 
Lively was clearly a fan of her main man's work.
"Is it wrong to say I'd tap that??" she wrote in the comments section. 
Without missing a beat, Reynolds replied, "@blakelively this is easily the best fan-fiction I've ever read."
This wasn't the first time the Gossip Girl alumna had teased her hubby over the role. Back in February, Reynolds starred in a promo video called Outside the Actor Studio in which he described how he would "vanish" into his roles.
"This is a funny anecdote: I was on my way to pick up my daughters from school when I heard that I got the role," Reynolds said, referencing their kids Inez and James. "I didn't show up at school because Detective Pikachu, he doesn't know who those two little girls are. Who are they?" 
The camera then cut to Lively, who quipped back: "They're our daughters. He just left them."
Of course, fans shouldn't be too surprised by the stars' playful banter. After all, they've been known to jokingly troll each other on social media, including the time Lively poked fun at his bromance with Hugh Jackman and the time she posted a tribute on his birthday with a picture of Ryan Gosling. 
"Happy birthday, baby," she wrote in the latter.
Detective Pikachu doesn't hit theaters until May 10. So, there's still plenty of time for more jokes between these two.