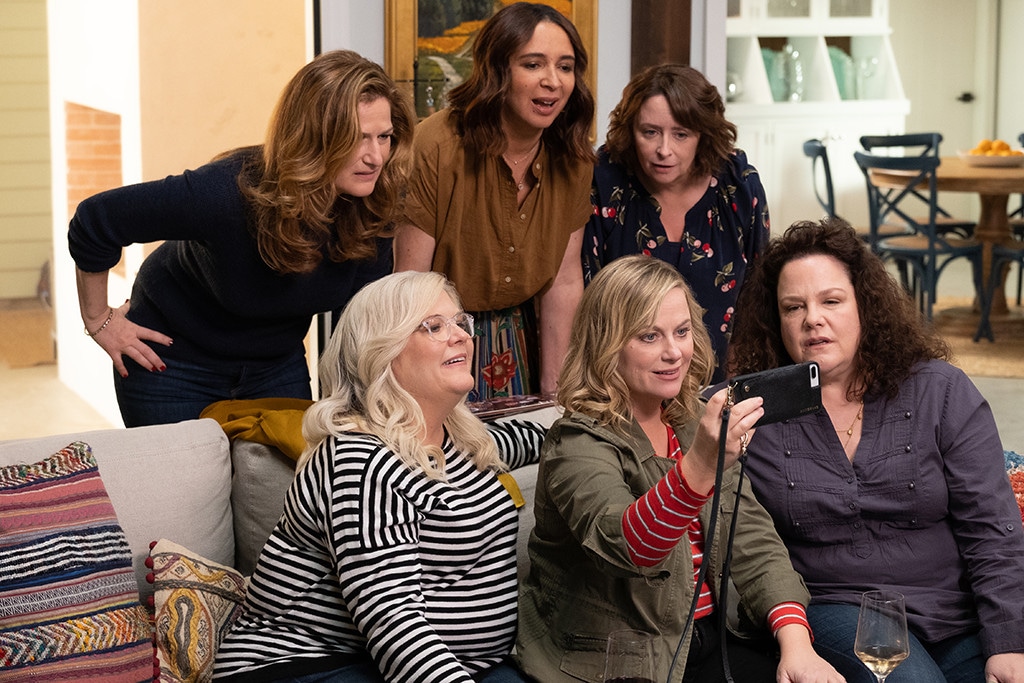 Colleen Hayes/Netflix/Kobal/Shutterstock
The moment has finally come: The trailer for Amy Poehler's Netflix movie, Wine Country, is here. It looks like the Saturday Night Live reunion of your dreams.
The movie, which stars Poehler, Maya Rudolph, Rachel Dratch, Ana Gasteyer, Paula Pell, Emily Spivey, Tina Fey, Cherry Jones and Jason Schwartzman, comes to Netflix on May 10 and, yes, it looks like everything you've ever wanted. Viewers will recognize Pell from her guest appearances on 30 Rock, she also spent years on the writing staff of SNL with Spivey.
Here's the official Netflix description: "In honor of Rebecca (Rachel Dratch)'s 50th birthday, Abby (Amy Poehler) plans a scenic Napa getaway with their best, longtime friends. Workaholic Catherine (Ana Gasteyer), post-op Val (Paula Pell), homebody Jenny (Emily Spivey), and weary mom Naomi (Maya Rudolph) are equally sold on the chance to relax and reconnect. Yet as the alcohol flows, real world uncertainties intrude on the punchlines and gossip, and the women begin questioning their friendships and futures."
Poehler came up with the story with Spivey and Liz Cackowski with the screenplay written by Spivey and Cackowski.
Get glimpse at the action above.
Wine Country drops on May 10.